And…here comes February. I guess you can plan as much as you want (I have extensive rehaul plan for fafafoom), but reality hits you with no mercy sometimes. In order to get something done, an excuse like "I don't have time" doesn't cut it anymore, especially with my day job getting crazier by the minute. Instead, in order to make this blog move forward, I HAVE TO make time for it. And I want to, because starting fafafoom.com has brought tremendous opportunities, new connections, friends, inspirations…..it's opening up a whole new world for me, and for that I will continue to grow fafafoom.com. Send me your positive energy, everybody! :)
I do keep a list of things that inspire, motivate, energize, and taught me. Things that are always relevant to fafafoom.com, what I'd like to feature more in this blog, and just old-school (fashion) wisdom that are relevant to everyone. And this time, I'd like to look back to that list, share them with you all, and perhaps motivate you to look forward to future opportunities. Not only in what fashion world is going to evolved in the near future, but you as a person as well. May you move forward always and always be bigger than you were the day before :)
1. Polish your shoes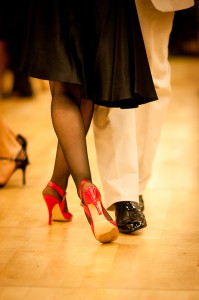 When I was little, my dad would teach me how to polish my shoes. From wiping them clean from dirt & dust, applying the shoe polish with sponge (Kiwi has been our brand of choice) all over the shoes, going consistently on one direction, leaving the shoes dry for a bit, rapidly wiping the shoes to bring out the shine, until finally lightly brushing them with soft bristle shoe brush for the finishing touch. It's not a task I particularly enjoy when I was younger, but I grow up appreciating the ritual and I always keep a shoe polish kit wherever I live.
Until now, polishing my boots give off great satisfaction. My tired, old, worn boots that I'm not ready to say farewell to, suddenly springs back to life whenever I polish them. Being complimented for nice shoes the day after is not a rare occurrence. My favorite boots last for 4 – 5 years because of this ritual alone.
So I'm recommending you all to keep the shoe polish ritual alive. It's a great investment and will greatly delay the time when you finally have to say goodbye to your favorite, super dependable pairs. Trust me, it's really worth it to occasionally polish your shoes and go to a cobbler once in a while for repairs.
2. Have a creative mind to rediscover what's already there
This recession has been a great opportunity to cut back on spending and be creative on rediscovering what you already own. I know there are a great deal of examples, but this particular video struck my nerves the most:
And these days, there's really no shortage of fashion DIYs, both big and small. Looking at famous brands for inspiration and then create your own version without breaking your bank account is always a great investment in my book. You have fun, practice your creativity, improve your DIY skills, as well as gain more appreciation to the craftsmen & craftswomen who construct what we put on our body, from a simple tank top until elaborate gowns and beyond.
If you're a DIY starter, Erica Domesek's P.S. I Made This is a great place to start. She breaks it down quick, clear, and easy. Check out her Valentino sweater DIY (always applicable for the cool San Francisco weather :) ) Refinery29 also occasionally offer great step-by-step DIY projects, such as this Tory Burch necklace DIY. Man, I can't wait to start out fafafoom's DIY section! It's going to be so much fun.
3. Appreciate or admire (or not) the blooming colab-happy culture
If for some reason, you're out of the loop in the fashion hi-lo collaboration, look no further. Racked.com has great coverage of what happened with what went down in 2011; the most notable ones arguably being Missoni for Target disaster, the Versace for H&M collab. And the latest Jason Wu for Target collaboration happened so quickly that people just moved on almost immediately…BUT! I'm quite excited about Marni for H&M.
4. Go San Francisco Bay Area Fashion: You ain't seen nothing yet
Great, inspiring San Francisco fashion shows have passed, many more will follow. The SF fashion landscape is still growing, and it's simply uplifting to see articles from 7×7, such as How Men are Changing SF Fashion Landscape or a. anthony designs lookbook. Or how about young Ken Chen, who showed his collection at New York Fashion Week? Go San Francisco Bay Area!
5. Give because you want to give, not because of some commercial calendar
I get it. Christmas, Birthday, and the upcoming Valentine's Day, they're all excuses to give gifts to your loved ones. But it's not an excuse to have yourself constrained to such holidays for gifting events. Wholehearted gifts come in different forms and sizes, and they should be happening at any random time. And come on, people like gifts, so why not pass more around to produce more smiles all around? And by the way, when you have elaborate ribbon wrapping like this, maybe you'll be free of hard feelings when you're late giving your loved one's birthday gift. Maybe.
6. Just continue striving for awesomeness
I believe origami is one of the best demonstrations of skills, patience, perseverance, and creativity. I see origami as an indication of awesomeness in perhaps one of the humblest way. In order to appreciate an origami piece, you'll have to see the details in order to peek into what level of work went into it. And the greatest origami pieces can tell stories a thousand words can't.
It's a symbol of people with real skills who don't boast around opening their mouths and instead continue working to perfect their craft. In metaphorical sense, I wish to become a master of origami someday. Find your own medium (Rola Chang, for example, put such deep emotion in her ink paintings) and continue to pursue your awesomeness and share them with the world, just like these awesome people did:
The Wolf I Used To Be… from Nearly Normal on Vimeo.
No Robots from YungHan Chang on Vimeo.
YA-NE-SEN a Go Go from shishi yamazaki on Vimeo.
7. Last but not least, find a soul mate.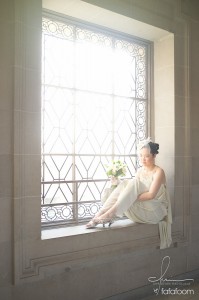 Finding a soul mate is not an easy task these days, so I'm humbly blessed to finally marry my boyfriend of 10 years (and the awesome photographer who supplies all of fafafoom.com pictures!) Chris.
Our new journey began on December last year with the help of THE awesome and sweet MUA / Hair Stylist Arlene Coleman and our best friend Robby, who got a 30-minute photography course from Chris the morning of the wedding (and boy, he got it down!). We love the pictures, and thanks to Arlene, I look good in them :)
Our civil ceremony came so easy and almost with no planning whatsoever. I feel so blessed to have a simple, smooth civil ceremony, get great pictures, have so much fun with friends afterwards….ah, I couldn't have asked for more! When you have great supportive friends to rely on, man, you have to start counting your blessings.
Alright, that's it for now! May you have time looking back to look forward from time to time.
God bless,
Musank