An already upcycled halter top is once again transformed into embellished top with lace and fringe details. This top is perfect for social gatherings and dance parties!
This semi-transparent black halter top was first bought in 2007 at H&M. Usually worn as a layering piece, it was a going-out staple in my closet for many years. However, my personal style preferences gradually changed and I stopped wearing it.
In 2012, I first upcycled this top to be a lace dress with fringes on the bottom. Below is what the upcycled halter top looked like after this first transformation.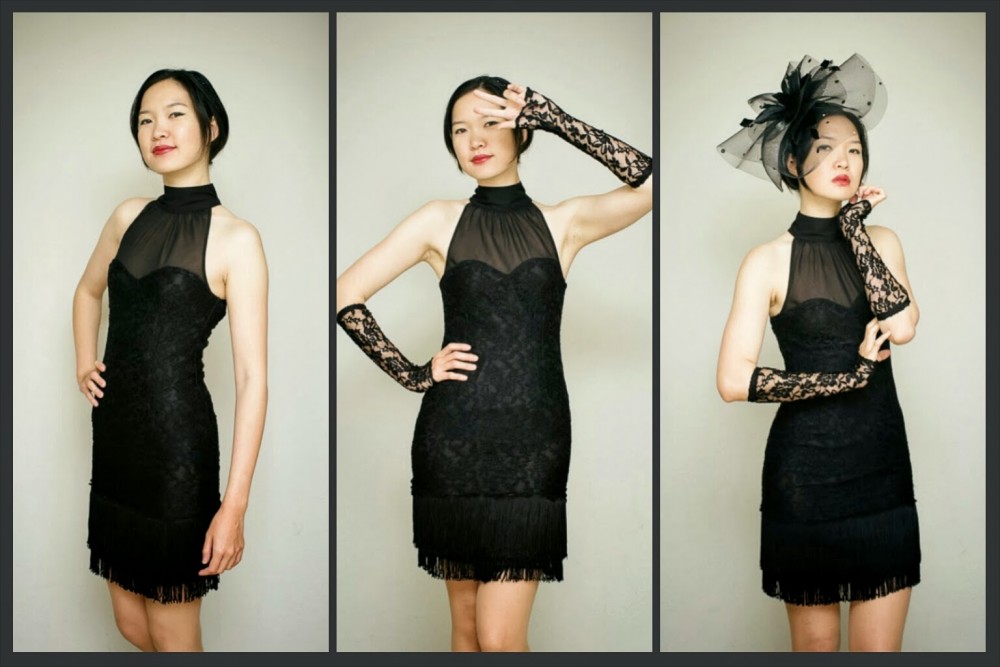 After a while, the lace started to fall apart, but the halter top and fringe parts remained in great condition. So last year, the already upcycled halter top underwent its second transformation. This time, it returns to its original shape but with embellishments that are focused on the neckline.
Materials:
Semi-transparent halter top
Black fringe (18″ long, 1 yard)
Black sequin trim remnants (around 6″ long, 2″ wide)
Black lace remnants (around 8″ long, 2″ wide)
Process:
Since the top is sheer, I chose to double the fringe layer around the neckline. The lace remnants were hand stitched, as well as the sequin trim the center of the neckline.
Result:
Below are pictures of what the second upcycle / refashion process look like. This top looks sleek worn with a pair of wool gray high-waisted pants for company party, and it's just as amazing with jeans or skirts.