Welcome to Fafafoom Studio
Repurposing textile waste to construct, refashion, or repair garments and accessories.

We rescue and upcycle discarded fabric remnants, textile samples, and other materials to create custom garments, accessories, and home decor.

To extend lifespan and wearability, we thoughtfully repair torn or worn out clothes, vintage garments, and accessories whenever possible.
Exhibitions
Our Showcases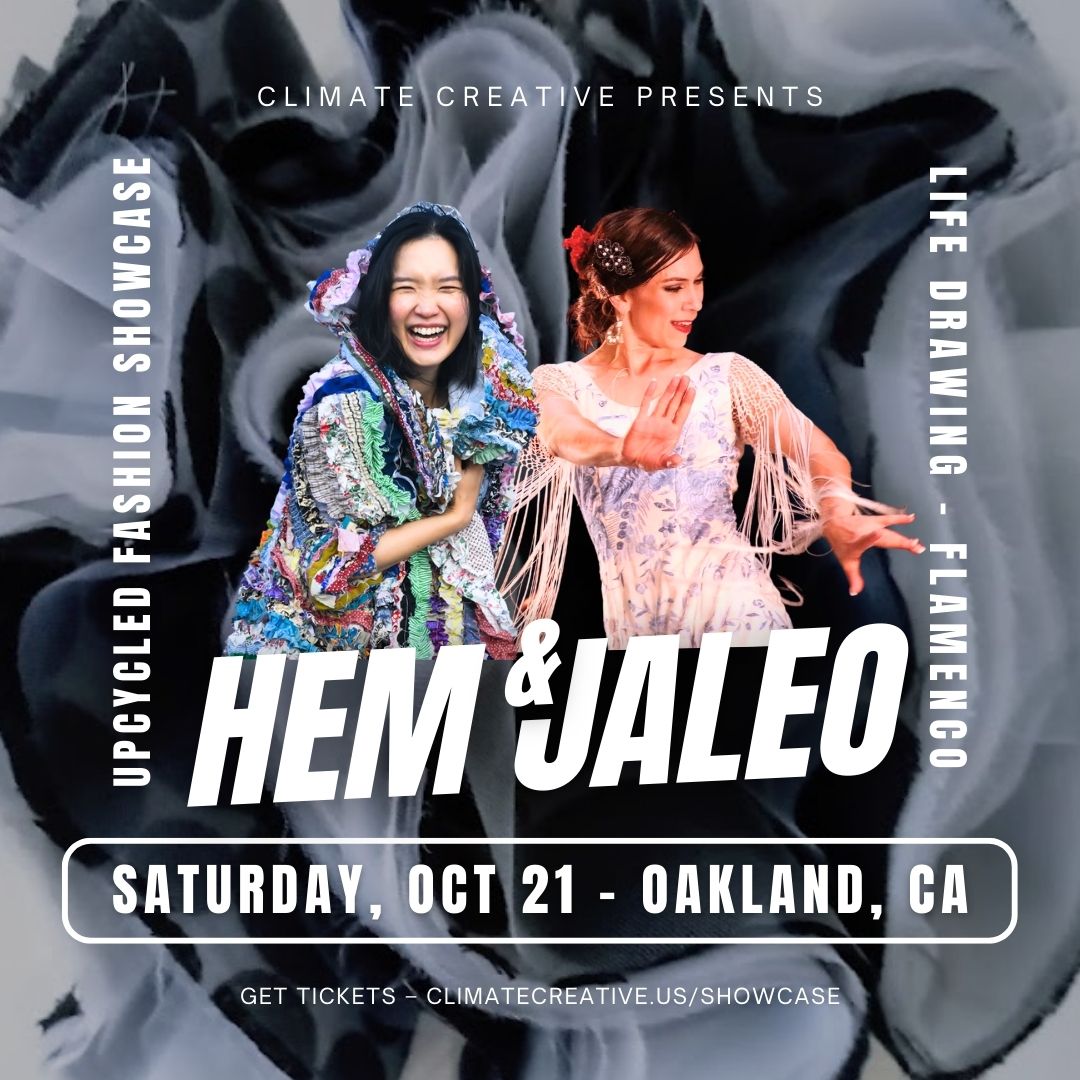 Climate Gallery Artist in Residence 2023 Showcase
Hem & Jaleo – An evening of Upcycled Fashion and Flamenco
3:30 – 8:30 pm PT
Unveiling Mira's newest textile upcycling works with life drawing session and flamenco performances. Featuring flamenco artist Clara Rodriguez.
Experience Mira's Textile Art in Virtual Reality
The Climate Gallery features Mira Musank in the virtual "A Study in Artivism" exhibition. See Mira's creations in the virtual Textile Arts Gallery and check out galleries from 4 other climate artists - Klara Maisch, David Solnit, Minori Murata, and Rose McAdoo.
Watch Artist Talk with Mira Musank
Climate Gallery's "A Study in Artivism" exhibition kicked off with Mira's Artist Talk and her Textile Art Gallery tours. Watch the recorded 30-minute talk and subsequent gallery tour clips!
What We Make
Our Projects
Featured Project
Gathered Cloths
An active study of collecting and repurposing textile waste into functional and modular apparel design. Growing amounts of scrap cloth are gathered and assembled into a new form with each iteration.
Initiated during Climate Creative Spring 2021 cohort participation, the Gathered Cloths project invites better awareness of textile waste, encourages textile repurposing efforts, and welcomes contemplation of the textile lifecycle and its importance in meaningful climate actions.
Featured Project
ReCollection
A fashion design collaboration with emerging fashion designer Jesus Romero. Would you recall the true worth of textiles and extend their lifespan? A mini-collection loosely inspired by Japanese and Victorian aesthetics, refashioned from pre-owned / vintage clothes and textiles.
Mira Musank's works have been shown in global publications and channels. It's been a humbling yet exciting journey towards increasing awareness of textile waste, encouraging creative reuse, and fostering direct climate actions.
Mira Musank is a textile upcycling artist based in San Francisco Bay Area – land of indigenous tribes Ohlone, Muwekma, and Lisjan.
Repurposing discarded textile samples, used clothes, and fabric remnants, she transforms them into custom garments and home decor. Her designs are inspired by a combination of Western haute couture and traditional East / Southeast Asian cultures.
Through an intuitive process of sewing, weaving, and hand embroidery, Mira aims to give second chances to so-called textile waste in more intimate yet expressive intentions. She also regularly redistributes materials to the local community for creative reuse.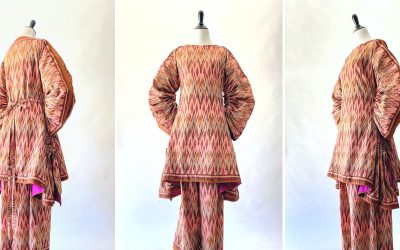 Modern Ethnic outfit is my interpretation of kebaya dressing. They are made using vintage ikat textile and inspired by several free minimal-waste patterns. Only on fafafoom.com.
"Because of Mira, two loveseats, an armchair and two ottomans will stay out of landfill."
"You were the absolute, best person to receive some of those heritage items from my family. Thank you for keeping these items alive."
"You can't use up creativity. The more you use, the more you have."
– Maya Angelou
A kind reminder: All the pictures featured here are protected under Creative Commons license. They can only be used with prior consent from us and linked back to fafafoom.com. Commercial use of any material is forbidden. If you'd like to use our pictures, please email us.