Mark your calendar, J-Pop fans. The 7th annual J-Pop Summit Festival is coming back this summer 2015 with several surprises in store! Photos courtesy of J-Pop Summit Festival 2015 Committee via Medialab PR.
Pheww! It worried me for a while that the dates for J-Pop Summit Festival 2015 was not announced earlier this year, but I worry no more. It's now official: J-Pop Summit Festival 2015 will be held from Friday, August 7th through Sunday, August 9th. There are several notable changes for the celebration this year, so make sure you take notice.
First of all, the event is going to be held at Fort Mason in San Francisco's Marina district. This venue change was rather shocking for me; not seeing the Japantown's iconic Pagoda Peace Plaza background in the photos we take is going to feel weird. But judging from the craziness of last year's J-Pop Summit / Ramen Festival craze, this is perhaps a wise move. 125,000 people crowding Japantown was not a pretty sight during J-Pop Summit 2014. And I'm sure the big indoor venue will help thwart the usual San Francisco's cold summer winds that the Japan artists and guests are not fans of.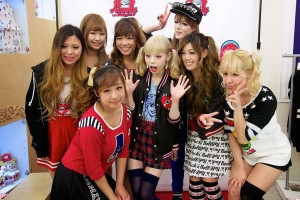 Secondly, it will transition to be come a ticketed attraction this year. This is also a first for J-Pop Summit Festival history in San Francisco. I know some people are going to be upset, especially true J-Pop Summit loyal fans. However, this will hopefully result in better traffic control and security for festival goers, two growing issues that were certainly glaring last year. Early bird tickets are now on sale at www.J-POP.com ($20 for a day pass or $35 for the weekend); more details on featured performers and events will also be announced there.
And lastly, Japan Film Festival of San Francisco (JFFSF) will return for its 3rd year alongside J-Pop Summit Festival 2015. J-Pop Summit Festival 2015 and JFFSF 2015 committee will co-present a special premiere night at the historic Castro Theatre on Friday, August 7th. The week-long series of live-action and anime film theatrical premieres will be highlighted by special personal appearances by a variety of prominent Japanese directors and actors at the NEW PEOPLE Cinema, located inside the NEW PEOPLE venue on Post St. in Japantown, from Saturday August 8th until Sunday August 16th. Tickets and additional information will be available at www.JFFSF.org.
"The J-POP SUMMIT has expanded substantially every year since our very first event in 2009 and it has become an important annual showcase for the latest trends in Japanese popular culture," says Seiji Horibuchi, Chairman of the J-Pop SUMMIT Committee and the founder of NEW PEOPLE, Inc.
"This year's move to Fort Mason and the transition to a ticketed event is the next stage in the evolution of the J-POP SUMMIT and it will allow us to develop and present an even higher caliber of attractions and featured performers. Fort Mason's expansive festival dates and new venue announced For 2015 J-POP SUMMIT grounds also will provide for increased secure parking, better show management, and an even higher quality experience for attendees. We look forward to announcing this year's roster of artists, performers and unique attractions over the coming weeks!"
For first-time goers, J-Pop Summit is an annual Japanese Pop Culture celebration held in San Francisco, CA that features live bands and artists from Japan, pop culture panel discussions, film premieres, fashion shows and events, food and spirits, art, and celebrity appearances. In 2014, the two-day event attracted 125,000 attendees. This year, expect to see live performances by Japan's hottest pop and rock acts, Tokyo street fashion, film premieres organized by JFFSF, interactive technology showcases, sake tasting, manga & anime features, and much more!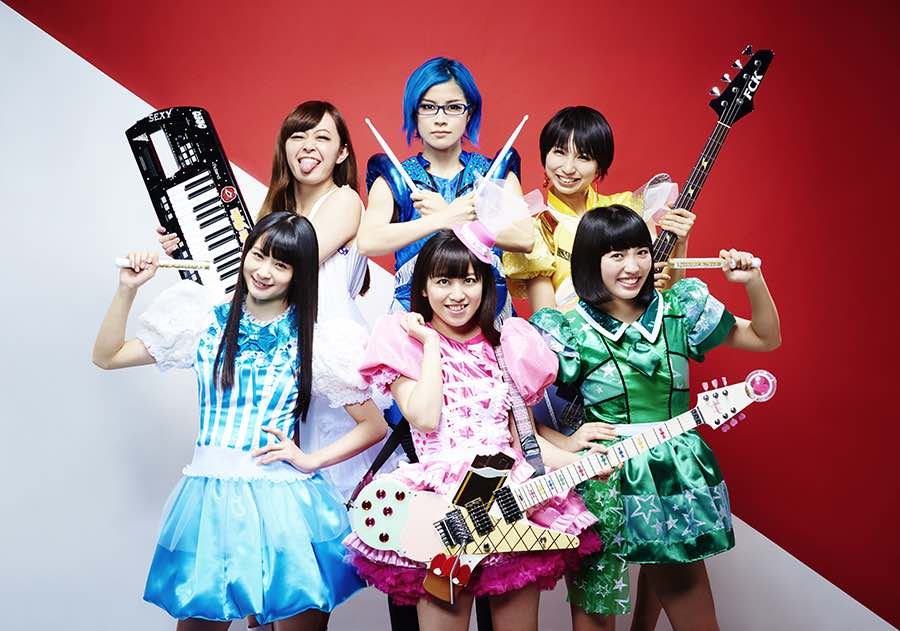 The first two guest of honors are announced: pop singer Eir Aoi (pictured above) and the all-girl rock band Gacharic Spin (pictured above). Both artists will perform live for fans and attendees on the Fort Mason Center main stage.
SCANDAL's 2015 "Hello World" Tour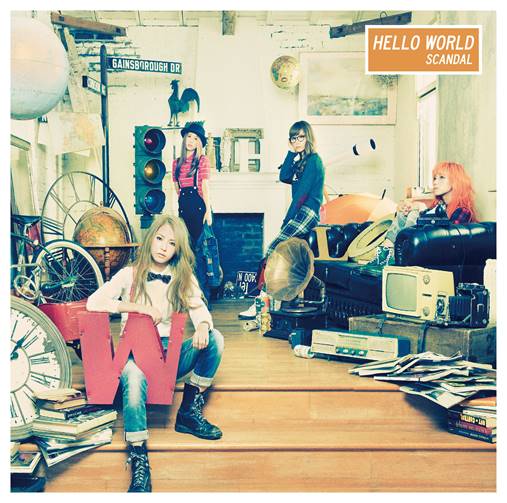 Speaking of live performance of Japan's hottest rock and pop groups, fans of Japanese rock band SCANDAL will not want to miss their world tour. Starting in May 2015, the group will go on its most extensive world tour to-date. They will have North American concert dates in Chicago (May 16th), Mexico City (May 20th), and Los Angeles (May 22nd + 23rd) in addition to tour stops in Mexico, U.K., France, Germany, Singapore, Taiwan And Hong Kong.
SCANDAL consists of Haruna (lead vocals, rhythm guitar), Mami (lead guitar, backing vocals), Tomomi (bass, lead vocals), and Rina (drums, keyboards, guitar, backing vocals). Their music has been featured in major anime series, such as "Harukaze" for Bleach and "Shunkan Sentimental" for Fullmetal Alchemist Brotherhood. Most recently, the group contributed the song "Daybreak Meteor Shower" as the theme to the latest Pokémon feature film, Diance and the Cocoon of Destruction.
Don't miss out seeing them perform live!

Personally, it's going to be a very different experience going to J-Pop Summit Festival this year. It's going to take a little bit of getting used to not going to Japantown for this weekend celebration. At the same time, we're very excited and we're definitely looking forward to another successful year of J-Pop Summit Festival!
And I don't worry about missing out on Japantown. We love going there frequently, and it looks like we're going to be there again for the SF Cherry Blossom Festival (April 11 – 12, 18 – 19)!
Thanks for reading; until next time,
Musank
Photos courtesy of J-Pop Summit Festival 2015 Committee via Medialab PR.