A Q&A session with Liza Deyrmenjian. She's the founder of Fashion Accelerator 360, an online learning resources for fashion innovators and entrepreneurs to start their own business.
You might have heard about Isabella Rose Taylor, a 13-year old designer who landed her fashion line in Nordstrom (available Fall 2014). Her mentor, who taught Ms. Taylor how to produce a line and launch a fashion business was Liza Deyrmenjian. She has more than 25 years of experience in fashion industry and has consulted many fashion entrepreneurs, including two Project Runway winners Jay McCarroll and Gretchen Jones. She's now the Founder and Chief Visionary of Fashion Accelerator 360 (FA 360), a new online platform for fashion and lifestyle business education, aimed to "educate, equip and empower fashion enthusiasts looking to reach their career goals" (from FA360's About page). From single-class video tutorials, four-week seminars to dive more deeply into specific subjects, to soon-to-launch 8-week certificate course, FA360 is poised to empower budding fashion innovators everywhere.
We conducted an email interview with Liza Deyrmenjian to talk about her background and motivation behind FA360, her take on traditional fashion education, and the current state of the fashion industry, among other topics. Read all about it below!
Fafafoom: Thank you for having this interview with us, Liza. Let's start with telling us a little bit about you.
Liza Deyrmenjian: Sure, I am 45 and single! I have been in the fashion business for over 25 years now, from manufacturing to designing my own line, to running a fashion technology company. I have a 9-pound mutt named Noodle that I love more than anything.
Fafafoom: What is the motivation behind starting Fashion Accelerator (FA360), and why is it important? From your astounding set of experience, which includes building and selling manufacturing facilities, launching Afingo.com and Shoptoko.com, and consulting designers, did you find an "educational gap" that fashion talents face in order to be successful in the industry?

Liza Deyrmenjian: When I started my factories, the way I trained my staff was educational, so much so that three of them went on to open their own factories. When I consulted young designers, I consulted them in developing and manufacturing their line as well as how to sell it. I discovered no one was doing this and more importantly the people with the talent didn't know this stuff.
One day, I was consulting Jay McCarroll (winner of Project Runway season 1) – it was our first day together. After half an hour, he said, "I learned more from you in half hour than I did in any apprenticeship I had. You need to teach this."
So I did. I put together a two-day fashion school, which I produced in NYC and LA. It was a two-day class that really dove deep into the key elements of starting a fashion business.
From there I got financed for Afingo.com where I learned and got bitten by the technology bug. Four years after running Afingo and Shoptoko, I took a step back and asked myself what I love to do most. That is teach, educate and inform. When I consult designers (all of my clients have never gone to design school), they have ended up on "Oprah", on the cover of WWD, in InStyle, Harper's Bazaar, on "Good Morning America" and more. Many of my clients have made over 80k in business in their first eight months of working with me. This is starting from zero.
I realized I work with people in a way that is truly mentoring. So why not put a curriculum together and run it online where everyone can have access? This is how Fashion Accelerator 360 was born. I reached out to my many fantastic colleagues to teach the areas of the industry they were experts on. And our faculty started to build. We are continually building it.
Now the juicy part of your question. Is there an "educational gap." Hell yes. No one gets out of school knowing the business of fashion. Knowing how to launch a line or start a blog, handle social media, sell yourself to a future employer are all skills that need to be taught today. The world has always changed fast, but now it's shifting in, as well as spinning, as well as morphing every minute of every day. Traditional education is amazing, and certain schools are the holy grail of young talent in this industry, however, they lack the mentoring and the personalized real time guidance that I think is needed today.
Fafafoom: So is it right to think that FA360 is an extension of what people need to learn in addition to things they learn from fashion schools? For example, a fashion student designer learns fashion illustration, pattern-making, construction, and creating a collection at school, but they go to FA360 to take 4-week online courses if they want to launch their line and build a successful business?
Liza Deyrmenjian: Yes, absolutely. We have had Parsons students in our class, as well as many FIT students and SCAD students. What we teach they don't learn in traditional fashion colleges. People can take us as an add-on or they really don't need to have attended fashion school previously. We have structured the courses so that if you take a few of them you will be well on your way to starting a successful business.
Fafafoom: Ah, so non-fashion designers or budding fashionistas who don't go to fashion school can benefit from taking FA360 online courses?
Liza Deyrmenjian: Most of our students haven't gone to fashion school. In our classes, you learn the basics from ground up – the nuts and bolts of what you need to know, not the fluff stuff that just occupies space in your mind. It's a myth that you need to know how to sew to be a designer, [even though] I recommend [taking] a draping class to understand the hang of fabric. Having said that, we have a draping video coming in the next 2 months!
Fafafoom: How do you recruit fashion industry professionals who are now instructors at FA360 with you?
Liza Deyrmenjian: Many of the instructors are associates of mine. But for the ones that I approach without knowing them first, I use LinkedIn. Most people are very receptive and love the idea of giving back. I have been fortunate with that.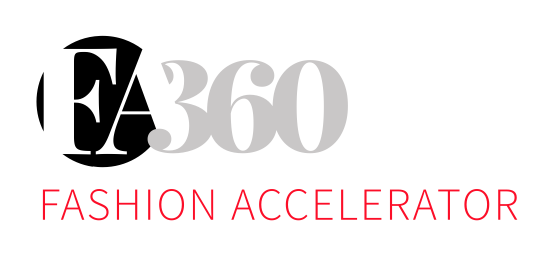 Fafafoom: I'm browsing FA360 courses, and there are so many exciting courses to choose from. Do you recommend a systematic way of taking courses one after the other, a specialized track if you will, for different verticals of fashion enthusiasts? I think fundamental classes that a fashion designer takes are a little bit different from a fashion marketer takes, for example.
Liza Deyrmenjian: Yes, for sure. If you want to be a designer, I suggest Launch Your Line first, then All About Sales, or Line Sheet To Sales, then Branding A to Z. If you want to get into social media or be a blogger, then I would recommend either Social Media 101 or Business of Blogging. If you want to have your blog become E commerce as well, then All About Sales would be the add-on.
Fafafoom: Naturally, one can take all of the courses FA360 has in launching their line, social media, blogging, trunk shows, and everything else, but in reality it needs a solid team to do all aspects successfully, don't you think?
Liza Deyrmenjian: Sure if you have money – but at the beginning you are wearing all the hats. In fact, one of the biggest problems I have seen is that young designers don't think they can do the work so they hire others to do stuff for them. This can work, but in most cases it doesn't. You have to start out doing stuff yourself, at least until proof of concept.
I believe in hiring pattern makers, and factories, but at the end of the day, if you are starting a line, you have to get it made and you have to go out there and sell it to start. No social media is going to get your sales off the ground. It's the old fashion Trunk shows, sales reps and trade shows. I had a client who developed a line, got into 50 retail stores all within 8 months of working with me; she also kept her full time job to support herself at the onset. It can be done, you just have to know – it's going to be hard the first year or so.
Fafafoom: What is your ultimate objective for FA360? Will it be largely occupying the fashion education space, education and community building, or any other objective?
Liza Deyrmenjian: My ultimate objective is to be an online resource for people wanting to get into or start a fashion and lifestyle company. We are going to be getting into beauty as well next year. We have a jobs board coming in the fall, and an eight-week online conference/event which will be amazing. My ultimate goal is to create a thriving fashion community that empowered with the education and mentoring they receive, go out and accomplish their dreams of being in the fashion business.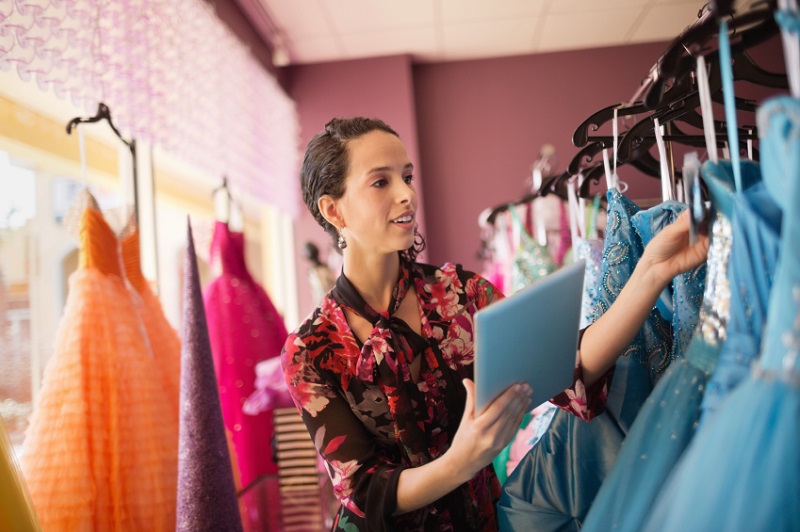 Fafafoom: What do you think of the state of fashion industry currently? Some says it's starting to be more progressive in its processes and its relationship with technology advancement, but others say the progress is far removed from where it needs to be now. What's your take on that?
Liza Deyrmenjian: It's crazy what is happening with technology – I love it! On the making end, there are so many sourcing sites now which are great, but my take on that is you must go and meet the factories. On the e-Commerce side, that is a fantastic space. So many amazing things are happening and they all have to do with sales, which is the most important thing. In regards to sales, technology has advanced our industry a great deal.
For the B2B side, it's hard, it's not technology's fault, nor the innovators. There are certain things that can be made more efficient, but the process still will require humans get up and do it in the end. I focus more on the sales and marketing side for what technology is bringing to the table and I find it extraordinary. Moda Operandi is a great example, now Tinker and Tailor, Rent the Runway- these were game changers. The phone that Amazon is coming out with where you can see click and buy – is going to be a major game changer.
Fafafoom: I have seen student fashion designers who are super talented; they launch their brands and get followers…but then they fade completely a few years later. In your opinion, what went wrong there?
Is there a misconception, or underestimated points that these young designers might have in their (eventually abandoned) mission to build their fashion brand? After all, you did say in the Fast Company article that "it can take two to three years to build a following" and perhaps these designers did not give enough time for their line to grow?
Liza Deyrmenjian: Money. You have to budget for at least three years of not making too much money. When I started my first factory I was also working in film as costume design to earn a regular check. I did this for two years to supplement until I got more and more clients. It's not easy. You have to focus on sales. Rochelle Behren, of The Shirt was a client of mine. She started with me. She sold over 40k in 6 months. All trunk shows. It's not fashion week, but at fashion week you don't sell – you show, and an ego snack is good but it doesn't pay the bills. After a few seasons of no sales, people get frustrated, have lost too much money and quit. It's not easy. Many people spend money in the wrong places. It's heart breaking. No one tells them what not to do.
Fafafoom: How important will fashion entrepreneurship become 3 years from now?
Liza Deyrmenjian: Food and Clothing are two of the most consumed items in the world and always will be. Entrepreneurship will always be important in every aspect of our culture and in any and every industry.
Fafafoom: Thank you very much, Liza. Anything else you'd like to share with fafafoom readers?
Liza Deyrmenjian: Thank you so much for taking the time to read [about] me!
And that's it, folks! Thank you again to Liza for answering my questions via email, and Staci from SDR Communications for making this possible. I thoroughly enjoyed the Q&A and found really great gems there…I really want to explore this fashion education topic a little bit more. So please check out Fashion Accelerator 360 and sound off in the comments, Facebook, Twitter, Google+, I'd really love to hear what you think!
Thanks for reading, until next time,
Musank