In December 2013, SK Planet Inc. launched the mobile fashion shopping lookbook app Styletag. With this app, you can discover current trends and awesome street styles, purchase looks you like, create your own profile, and join a community "entirely devoted to fashion" (from Styletag's iTunes page).
I first knew about Styletag back in 2012 when it was still in development, and the concept of tagging what you wear with information about the product and how to buy them was very compelling then. Fast forward to June 2014, and it's listed in the Top 10 Lifestyle Apps in iOS.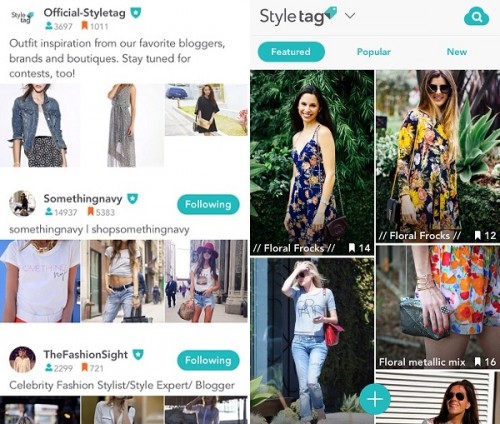 Impressed with their success (especially knowing how many fashion shopping apps are out there currently), I reached out to Styletag team and had Russ Eisenman, the Head of Marketing for SK Planet Inc to do Q&A session via email with me! Read below to know more about Styletag's beginning, its users, current strategy and feature focus, and what's next for Styletag app.
Fafafoom (F): Styletag just launched recently on December 2013 as the go-to app to discover, curate, shop, and share fashion styles. What's the motivation and inspiration behind the app development? And how did SK Planet's Styletag team manage to reach Top 10 on iOS Lifestyle category in less than 6 months after the app is launched?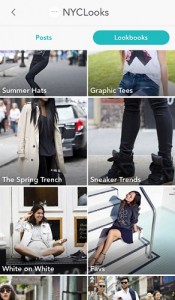 Russ Eisenman: The ideation of the app came from our talented team of mobile commerce experts in Korea. Their passion for fashion and knowledge of mobile commerce really helped drive the product to market. We launched early on with Miranda Kerr and Nicole Richie which gave us some great early cache. That wasn't all, we partnered with some of today's most influential bloggers, SongOfStyle, eatsleepwear, seasofshoes and NativeFox to name just a few. Our ranking is really supported by our deep well of amazing content. From the beginning we've been about the the everyday woman and we now have an amazing, vibrant community of fashion enthusiasts who just love to share great fashion finds.
F: Miranda Kerr and Nicole Richie are two of the biggest names in fashion nowadays. How did this collaboration come to be?
Russ Eisenman: We wanted to put our app in context with two icons who truly enjoy fashion in their everyday lives. Off the red carpet, off the pages of magazines, Miranda Kerr and Nicole Richie exemplify great personal style. As accomplished entrepreneurs, as mothers, as women, they express empowerment, creativity and confidence through their clothes. That's something that really inspires our community.
F: We know there is no shortage of women who love fashion passionately out there. That's why there are so many style / shopping apps already out there in the market. What makes Styletag app different? Which market niche does the app aim to occupy?
Russ Eisenman: Styletag takes everyday women and makes it about her love of fashion. Finding inspiration from great Street Style is what makes Styletag different. You see the look and you're only a few clicks away from having it for yourself. It's great to see all of the ways our bloggers and Trendsetters make fashion combinations work. Our users are so creative, inventive and supportive of one another. We've really built an amazing community.
F: How many Styletag users are out there now? And among them, do you have a percentage breakdown of who they are (style celebrity influencers, retail brands, models, photographers, stylists, bloggers, style hunters, etc)?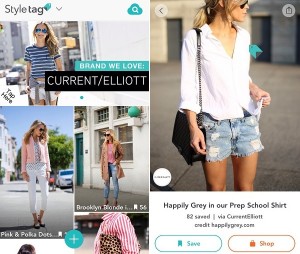 Russ Eisenman: We have hundreds of amazing boutiques, retail brands and stores that have partnered with us. Current/Elliott, Equipment and Rebecca Minkoff are just few that we have worked with recently.
F: Styletag had a collaboration with Parsons School of Design last May. What was the motivation behind such collaboration and are there going to be similar collaborations with other fashion schools in the future?
Russ Eisenman: Parsons' Dean of Fashion, Simon Collins, told us that while they are frequently approached by tech companies, Styletag is the one they choose to partner with because they love its concept. They immediately saw the potential of our 100% fashion-focused networking platform as a useful tool for their student body as well as teaching staff. Fashion students are the creators of tomorrow's must-have labels and items. They get their inspiration in amazing places. Styletag gives them access to the freshest street style looks from around the world, which is invaluable information. It gives them a place to showcase their unique perspective to a receptive global fashion community. And it empowers them to start growing their brand early, via the power of social media, which is essential for success in today's market. We are eager to continue supporting fashion schools in this way.
F: Every person's style profiles and preferences are unique. In making sure that Styletag content is "always fresh and relevant" to each users, how do you make sure that such personalization is achieved?
Russ Eisenman: A lot of it depends on the time and effort our users put into their profiles. The more people you follow, the more you add to your look books, the better the personalized experience.
It's also about curating content with a unique point of view. We work with a top photographer, Scott Brasher, and he travels the US capturing fashion at Coachella, NY Fashion Week and will be headed down to Miami for the Swim Week. We want to be where fashion is breaking because we want to capture it in our own way. For example, during NYFW this past February, we didn't just shoot runway looks or street style outside the tents of Lincoln Center. We (and our many contributors) snapped photos of stylish people all over the city, on their way to work, in line at restaurants. Not just "fashion people" but real people with amazing, eye-catching style and an inspiring fashion sense.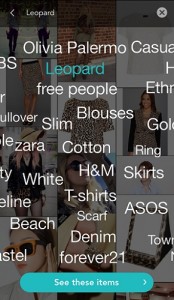 F: Is there a feature in Styletag that users usually overlook?
Russ Eisenman: We really love our TagCloud. A feature that let's you search, real-time by the top trending fashion tags. And users are obsessed with our Look Books, which allow you to organize like a fashion editor, building mood boards and wish lists.
F: In developing, launching, and now refining Styletag app, are there any particular challenges or obstacles that you find hard to overcome?
Russ Eisenman: We're a global application. So we have to always be cognizant of the nuances of facilitating content from many countries. Of course, it helps that fashion is really a global phenomenon. There are phenomenal style bloggers from all over the world who have discovered and joined Styletag, and they've brought thousands of savvy users with them, all contributing content that's new and fresh to users in the U.S. That's part of what makes Styletag exciting. Being a global app is challenging, but we're a multi-national company and we're perfectly suited to address this. We have a team in Korea and a team in the US that is making Styletag the best global fashion app out there.
F: What's coming up next for Styletag that you are particularly very excited about?
Russ Eisenman: Shopping and buying. We're laser focused on making our content purchasable. We're working day and night to bring shopping features to all of our users and working with top brands and boutiques to bring great content and offers, exclusively to our users. Last month we promoted a Chanel Handbag Giveaway and Current/Elliot discounts. This week we're launching the world's first Mobile Pop-Up store for East and Lo. And these are just the beginning of many highlights to come!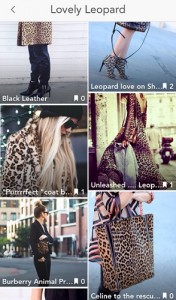 F: If we can fast forward to one year from now, what milestone(s) do you want to see Styletag app accomplish?
Russ Eisenman: We want to make buying fashion a social experience and we want to be the easiest and most enjoyable way to shop. Right now, there's so much noise and and so many steps. What we are doing is streamlining the process of seeing something you love and getting it. Simple. Shopping on mobile shouldn't be a time-consuming endeavor, and with Styletag, you'll be able to tap an outfit or item to buy it immediately.
F: Anymore words you'd like to share to Fafafoom readers about Styletag app?
Russ Eisenman: Please download the app and become one of the Styletag community!
So there you have it, folks! Thank you Russ and the rest of the Styletag team for the Q&A. The landscape for mobile shopping, especially for fashion will become more exciting for many of us to apps like Styletag, which makes it easy to discover styles and immediately shop our favorite looks. The free app is available on both iOS and Android, so download it and see if you love it!
Thank you for reading; until next time,
Musank