Clutches are all the rage nowadays, and it's hard to see fashionable gals without a clutch or two in her possession. The thing is, it's actually pretty easy and fun to make one yourself!
Quite a while back, I made this convertible fabric clutch using instructions found on page 63 of Valerie Van Arsdale Shrader's Hip Handbags book. This book is full of highly customizable projects, and the instructions are quite clear and concise. Even though the customization examples highlighted in the book tend to go towards the older crowd (the term "hip" here might result in snickers for Generation Y and below), but the basics definitely open so many doors for the creative minds.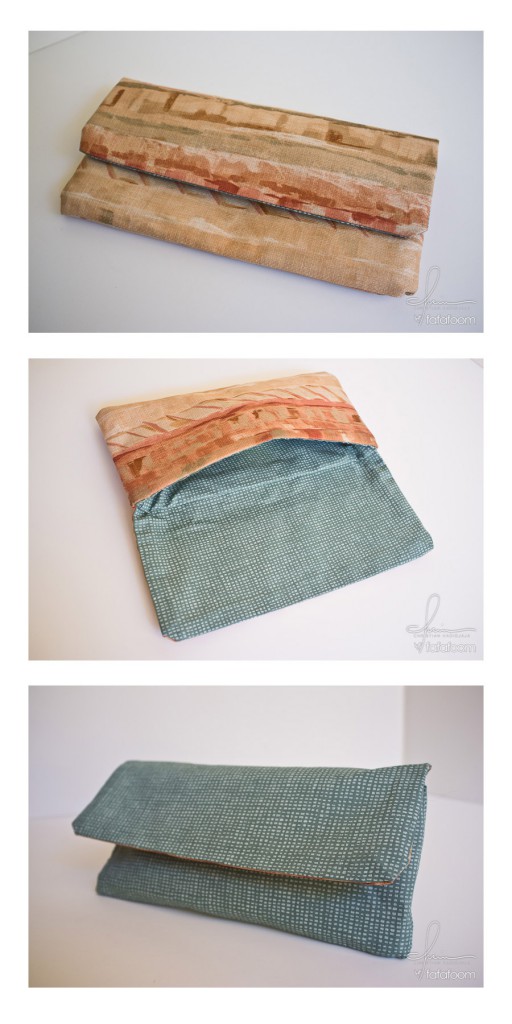 This was one of my very first sewing projects ever, and I'm particularly pleased on how it turned out. I now use this clutch to store my feather accessories (belts, necklaces).
Do you DIY?
Musank