Studio 131 at 2345 Harrison St., San Francisco looked cold from the outside on that moderately chilly Sunday, but once you passed that door and went inside, the atmosphere completely changed. It was a pleasure stopping by and hanging out from 1pm to 3 pm at Tuan Tran (pictured right) casting call that day; Tuan Tran's production team was very warm and welcoming even though they're running all over the place to keep all things moving in order, the models are gorgeous and friendly, the front-desk girls were really nice, and of course, the recycled-telephone-wire fashion art forms were coming alive.
With the goal of having 20 girls and 7 guys to walk on his runway show, Tuan Tran was really hands-on in getting the models' walk right. There's a growing buzz about Tuan Tran lately, and looking from the energetic and sometimes ethereal atmosphere surrounding the casting call, his November 26 fashion show promises to be not your typical serious, blink-and-you-miss-it fashion show. From the selection of outfits, music, models (and their walk), and settings, this show is all about art. Living art, moving art, live for art.
The ever-fabulous Cristina Ribeiro (whom I first admire from Melange Fashion Show and is about to be in Vegas Fashion Show this Friday, September 30) was there, as well as shoe designer Dee from the super-fierce deeFind. Tuan Tran found great models in the likes of Kemari Harris and Andrinea Murphy (both pictured above), among others. And great boots :) See the evidence on the pictures below: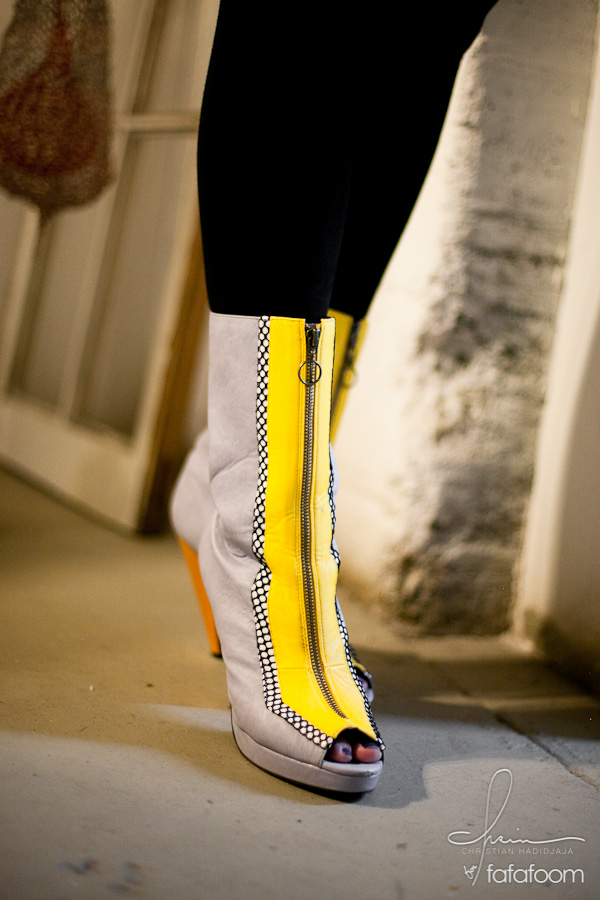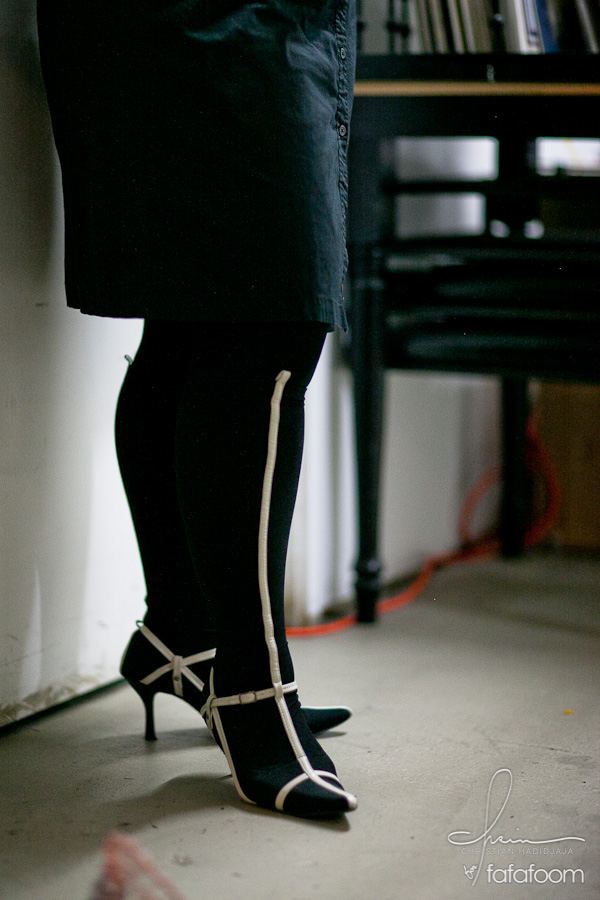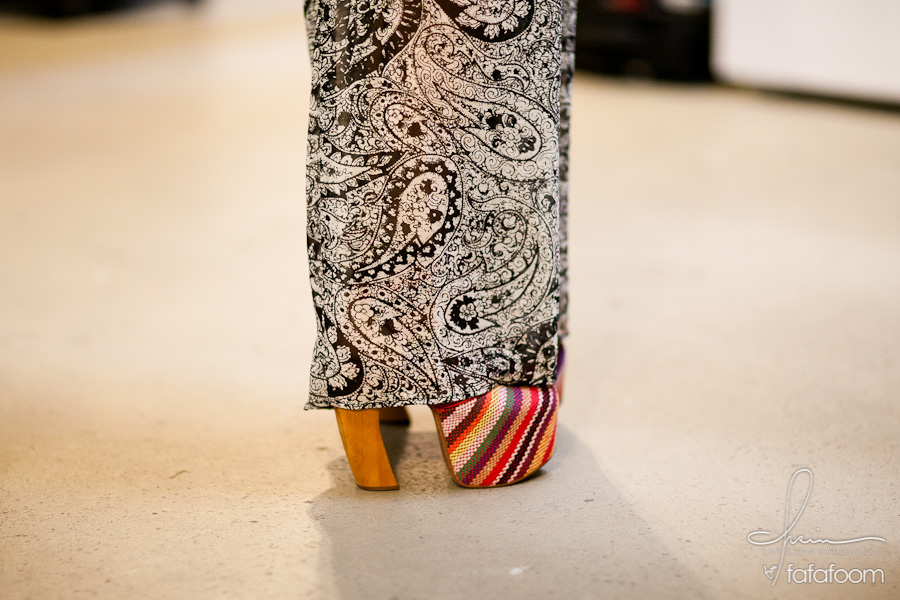 Here are more teasers / pictorial documentary, huge thanks to Christian Hadidjaja, and if you're excited about art beyond fashion, this event is definitely one you don't want to miss. Even if it's happening on the day after your allegedly excessive turkey eating. :)
Oh man, this is going to be a great show! Can't wait.
Have a great day,
Musank