In about a week, I will be traveling overseas for a little while. I hope it's going to be exciting and I will come back with a lot of stories to share with you fafafoomers. However, unfortunately I will have to miss going to these three fashionable San Francisco events. I hope you guys can check some (or all) of them and enjoy the amazing fashion and diversity San Francisco has to offer!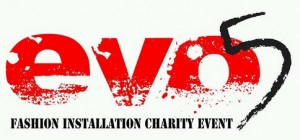 EVO 5 Fashion Installation Charity Event
When: Sunday, September 22, 2013, 6pm
Where: Sugar Cafe (679 Sutter Street, San Francisco, California 94105)
EVO 5 celebrates all the works and collaboration of San Francisco Bay Area's best Fashion Photographers, Hair and Make up Artists, Fashion Stylist and Models in a coffee table book compiled by GB Shrive Designs. In addition, the evening will feature a display of Fashion Photography from local and international Fashion Photographers. There will be special giveaways from local Designers, as well as some amazing auction pieces from labels such as PLAE, SUDAR, KEN CHEN and GB SHRIVE. 100% of all profits and proceeds including GB Shrive coffee table book sales and minimum of $5 door donations will go the Leukemia and Lymphoma Society.
[hr]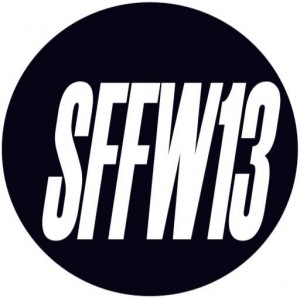 San Francisco Fashion Week 2013
When: September 23-29, 2013
More info: SF Fashion Week 2013
San Francisco Fashion and Merchants Alliance, Inc. (SFFAMA) will celebrate San Francisco Fashion Week 2013, highlighting the convergence of fashion and technology. This year, SFFW13 features up-and-coming San Francisco fashion startups as well as emerging designers and student collections. There are events every day starting from September 23 in various San Francisco locations; the peak of the celebration will be the runway shows of Emerging Designers, Ready To Wear Designers, and Avant Garde / Couture Designers on September 27, 28, and 29, respectively.
[hr]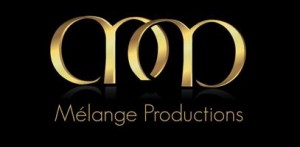 Mélange 2013 – feat. Jean Paul Gaultier
When: Saturday, October 19, 2013, 6:00pm until 10:00pm
Where: Temple SF (540 Howard St, San Francisco, California 94105)
More Info: www.melangesf.eventbrite.com
Having been to Mélange 2012 and Mélange 2011, the producers of this event take its mission of blending fashion, dance, music, and theatre very seriously. Yes, it can be too ambitious at times, however it surely adds the level of excitement to this international celebration of diversity in San Francisco. This year, the Mélange team partners with the United Nations Educational Scientific and Cultural Organization (UNESCO), and for each ticket purchased for Mélange 2013, one meal for Nourish the Children (NTC) by Nu Skin (official skincare partner) will be donated. Official partners for Mélange 2013 include 7×7 Magazine and the historic AsiaSF.
Three Jean Paul Gaultier looks will be featured on the catwalk of Mélange 2013. Guila Kessous (Jean Paul Gaultier's Creative Director and Board Member for Mélange) will be flying from Paris to attend Mélange 2013. Local Bay Area designers such as Topher Adam, international designers such as Varignia Garcia (Peru), and celebrity designers such as Punk Kouture (who designed for Nicki Minaj and Mick Jagger) will also be featured on the runway.
As if that's not enough fabulousness, Mélange 2013 will also showcase the world premiere of the new handbag by French luxury brand Le Tanneur. Designed by Guila Kessous, this hand bag was presented to Michelle Obama as a gift from the first lady of France during her visit to the country. Luxury haute couture brand Eric Tibusch, famous French designer of Alain Delon, will also be showcasing two looks on the runway – each look valued over $20,000. These couture looks will be modeled by the famous Aurelia Khazan, who is flying from France to attend this event.
Amped up yet? Attend any (or all) of them to see what fashionable San Francisco events are all about!
Until next time,
Musank