I don't consider myself an owner of many necklaces, but having half dozen of necklaces or more can easily form necklaces storage problem. Whether you keep them in a box, drawers, jewelry trees, those necklaces always find various ways to tangle themselves to form shiny bulky mess that takes time to untangle, one occasion at a time.
For most of us, untangling necklaces add time to your "dress up time", right? And when you're rushed, this tangled mess will become an even more unfortunate situation.
Well, I have to say that Necklace Saver is indeed…a savior for necklaces. Before, I tried keeping each necklaces in sandwich bags, but alas they can still pull a tangled snake out of itself. Now, Necklace Saver keeps each necklaces truly organized and tangle-free.
It's made of organza fabric that's delicate enough so it's see-through, yet strong enough so it doesn't tear up easily. It has open slot on both ends for you to slide your unclasped necklace in.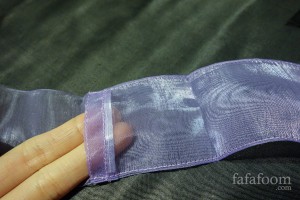 One of my favorite necklaces is the one I wore for Jill Milan reception party. So after I slide it in, I clasp the necklace close, and tie the ends together. Done!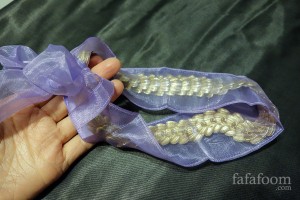 Holiday, special occasions, DIY necklaces projects, or no occasions at all, Necklace Saver is a good product to have and to gift. It's available in 2 widths and 2 lengths to accommodate most necklaces (it will not work for your "statement necklaces" — tissue papers and careful packaging are still your best bet for those). What I also like about Necklace Saver is how easy it is to grab my favorite necklaces and pack them for travel.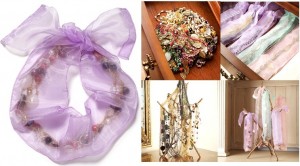 Try it out, I think you will like it. Necklace Saver keeps your necklaces tangle-free. And your favorite necklaces will thank you :)
Until next time,
Musank