When I was planning for our Japan trip, I made sure that we were going to hit shopping spots in Tokyo, especially the ones recommended in Pen Real Tokyo Guide. The Omotesando shops, Barneys New York Tokyo at Ginza, Shibuya shops, and a whole lot more planned. But walking around Tokyo have been so mesmerizing that we ended up spending time concentrating in much fewer areas (and even came back to the same shops for more!).
We were really happy encountering so many cool shops in the back alleys while marveling at the vibrant fashion sense of Japanese men and women, and we simply just took our time enjoying every second.
We did the same for Kyoto for the short amount of time we were there, whenever we're not busy buying sweets or souvenirs from the many temples, shrines, and castles. It was truly worth it.
So here I am sharing our Japan shopping highlights for Tokyo and Kyoto, even though it deviated greatly from my original Japan shopping plan. Hope you guys enjoy it.
Tokyo
OIOI (read: Marui) department stores can be found in many Tokyo special wards, as well as the other big cities we go to, such as Osaka and Kyoto. What I enjoyed the most from Marui is their selection of paper goods and accessories, usually located at its top-most floor.
Loft and MUJI at Yūrakuchō (between Ginza and Hibiya Park)
Loft is on the first floor; it has great selection of bags for men and women, for pretty much all occasions. Travel goods (they sell those heated eye masks I really love), accessories, cosmetics…I can pretty much spent 2 hours in this floor in a blink.
MUJI is on the second floor (you know I love MUJI); and in addition of having awesome selection of apparel, accessories, home wares, and paper goods, it has MUJI Cafe that has great selections of meals. I personally love that you can put your bag and laptop on your chosen table at MUJI Cafe, leave it to go to restroom or quick shopping, and then go back to your desk seeing your things untouched. My favorite MUJI activity here is to buy a stack of envelopes and then stamp them with perhaps 100+ stamp design choices. Chris? He enjoyed eating delicious breads at MUJI Cafe while I was doing this.
2k540 Aki-Oka Artisan
It took me a while to find Aki-Oka, especially since I only remembered seeing it in the Pen Real Tokyo Guide book instead of bringing it with me. I mistakenly thought this location is underground, which brought a lot of head-shakes and head-scratching activities from the Akihabara station staff. But once I saw the white paint underneath the rail tracks when I was threading the rail tracks down south from Akihabara station, I knew I found it.
Boy, lots of great artisan goods here, tucked neatly underneath cool space underneath the rail tracks! I wished I had more time…but perhaps it's for the better because I really don't have that much money :) See a glimpse of its coolness below: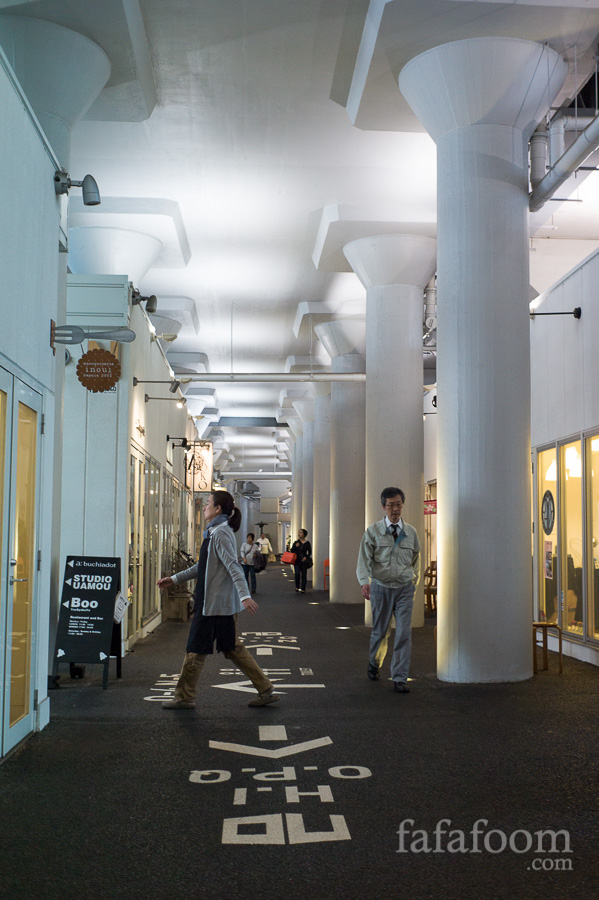 Back alleys of Shinjuku, Harajuku, Shimokitazawa
I'm a sucker for second-hand and/or vintage apparel finds. And Tokyo is such an ideal place for this (second to Paris) especially because we cannot afford full-priced Japanese goods. Plus, their second-hand goods look so darn good to us! Our favorite store that we went to thrice was Rag at Harajuku. Lots of goodies, not enough time. You can perhaps see me about to enter the shop (it's a big space, too!).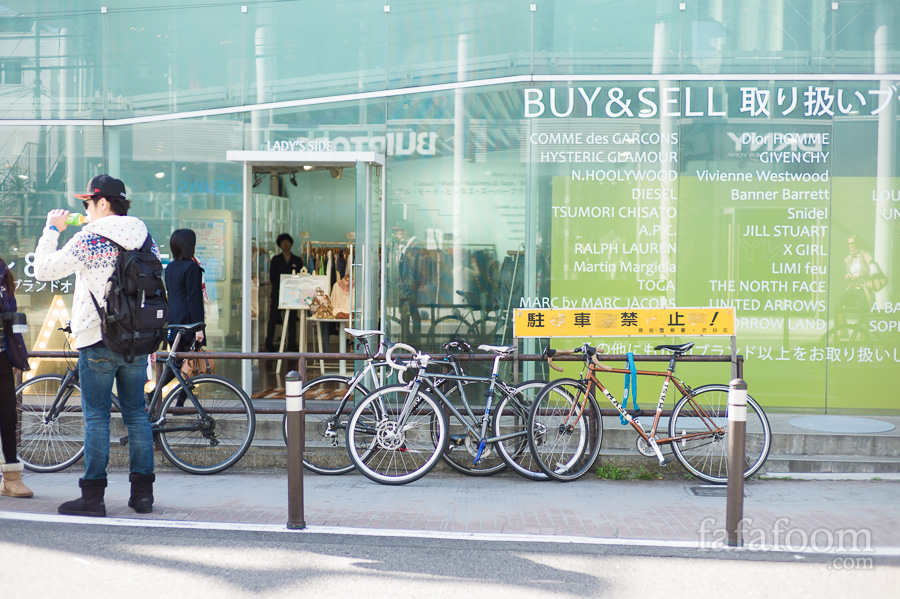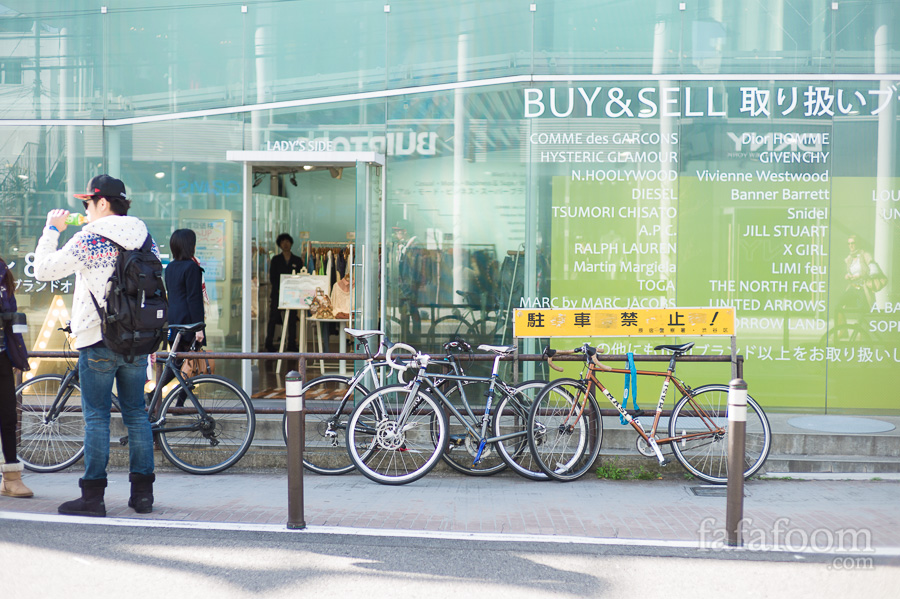 Shimokitazawa is a bit more chill than say, Shibuya and Shinjuku, which makes strolling and shopping in its alleys an absolute delight. Can you see a dog in this picture below?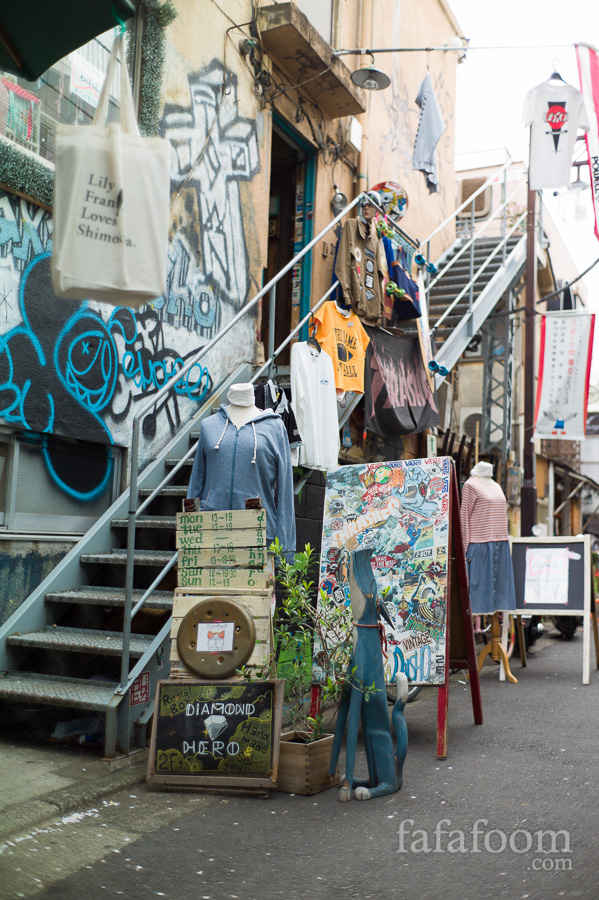 Takashimaya is another department-store chain like Marui. I went to this Takashimaya near Tokyo station, and on one of the upper floors, they set aside a section for local artists. We fell in love with the white metal accessories from this one artist, and proceeded in buying several very well hand-made, detailed accessories.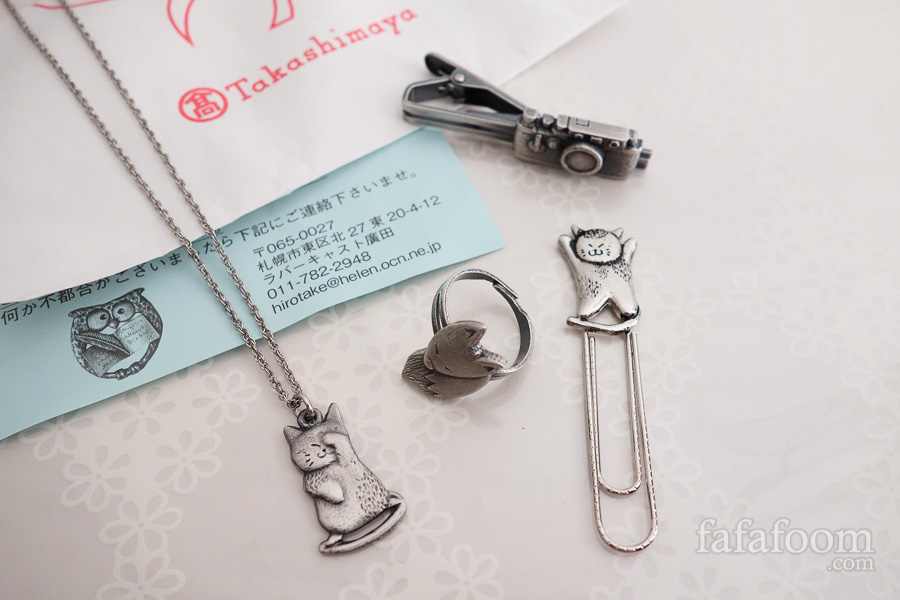 Uniqlo at Ginza
Yes, I love Uniqlo too. I went to the Uniqlo store at Powell St., San Francisco pretty much whenever I have the chance to. In Ginza, we went to this 12-story Uniqlo store (the biggest yet) twice, and I especially loved the Ladurée colab window display. So cute!!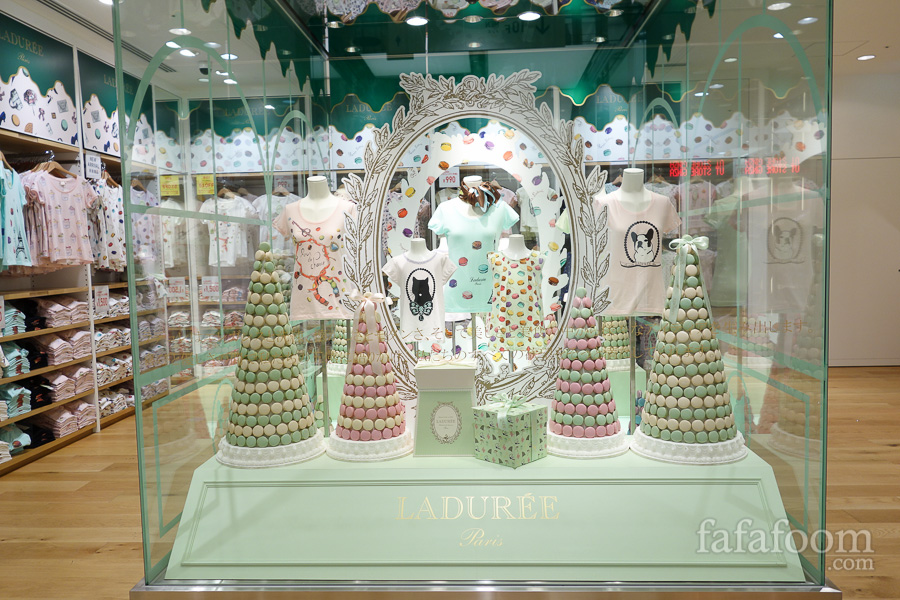 Ghibli Museum, Mitaka
If you love Japan animation, you will most likely know about Ghibli Studio. Not only know, but LOVE Ghibli Studio works. And going to this rather tiny reservation-only museum, you will be able to enjoy all things Ghibli, take a picture of this awesome being at the rooftop, and buy gifts to bring home!

Kyoto
Setting aside shopping time at Kyoto is a bit tricky because you will go from temple to shrine to castle to all of the above. And naturally you will want to let your tourist spirit go free and buy trinkets and other probably-useless stuff at those places. Which is completely fine! We did the same thing :)
We wished we stayed at Kyoto longer because we did not have enough time weaving through Kyoto's back alleys and enjoy all the great local artists' goods. Not to mention I got sick on the second night and just slept the evening away (what a waste!). But we did go to:
Teramachi-dori
The long rows of shopping extravaganza, Teramachi-dori is so vibrant (not unlike Osaka's Dotonbori scene) and so full of shops, and, and…gosh, I was so excited!!!

Of course, this is Kyoto. So it's normal that you see a shrine pop out in the middle of nowhere at the middle of Teramachi-dori like this.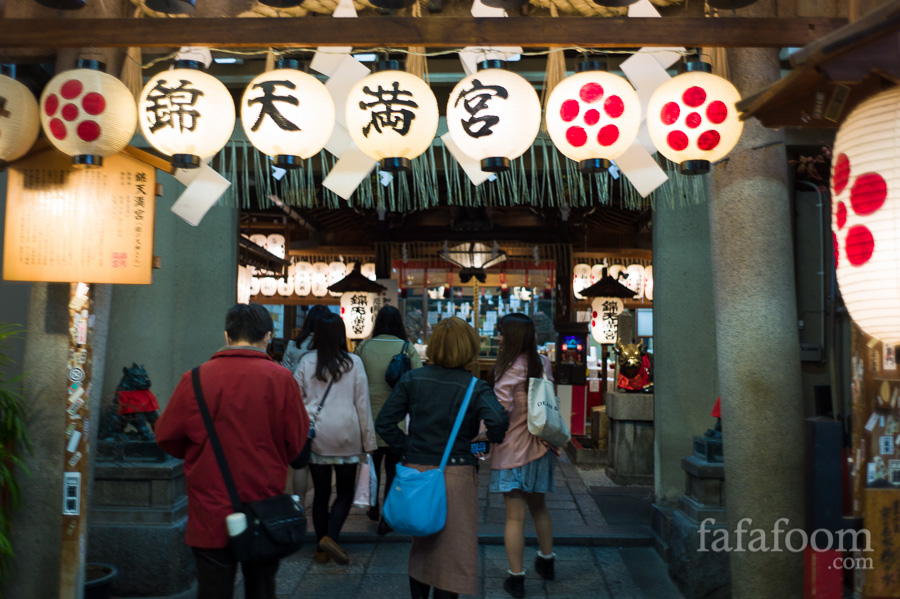 Sou Sou
In 2011, we first learnt about Sou Sou during J-Pop Summit Festival. And we LOVE the brand; the jika tabi, tenugui, clothes, what the brand stands, everything. So we took the time to hunt down the 6-store Sou Sou cluster near Teramachi-dori, even when we only had 30 minutes to go before they close at 8 pm. I was really envious that Chris got to go back to Sou Sou stores the following night when I was bed-ridden :(
Because we were so excited about finding and shopping at Sou Sou, naturally we didn't have time to take pictures. However, below is my picture rocking a Sou Sou tenugui scarf near an under-construction street somewhere in Tokyo.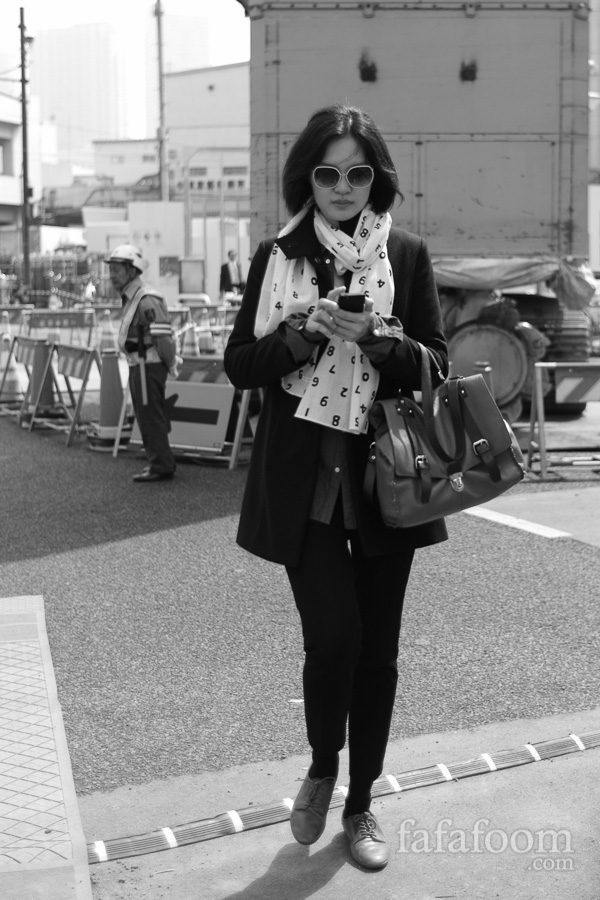 Have you gone to any of my Japan shopping spots above? Let me know if you do! And have you seen and buy from Zozotown.com or japangoodsfinder.com? I really want to shop them sometime soon.
What else….oh yes, we buy lots of Kit-Kats at the airport. So many different flavors, they are super fun souvenirs (or you can just hog them all to yourself if you want :) What I really like about Japan shopping is that from our experience, the prices we saw at inside the airport are not much different at all than the prices outside.
Do you want to go to Japan now? I certainly do. Again and again.
Until next time,
Musank