In less than a month, San Francisco will be treated to J-Pop Summit Festival 2013, which will be held on Saturday 7/27 and Sunday 7/28 at San Francisco's Japantown. Looking from the continuous updates on J-Pop.com, this year's J-Pop Summit Festival seems to shape up to become the biggest one yet. From Post St. to Union Square, there are too much J-Pop goodness going around; it's going to be so exciting!
For those who have never been to J-Pop Summit Festival before, it is an annual Japanese pop culture celebration (2013 is the 5th year for San Francisco!) that features live bands and artists from Japan, pop culture panel discussions, film premieres, fashion and DJ dance events, and celebrity appearances. It is hosted by NEW PEOPLE (the only place in the US where I get my frequent dose of Sou Sou goodness) in cooperation with the Japantown Merchants Association. Last year, the two-day event attracted 65,000 attendees.
As I'm writing this, the J-Pop Summit Festival 2013 program is not finalized yet, however there are so many exciting events that just need to be shared out there! As more official programs get announced, I will update this post :) (Update: the official 2013 schedule is now here.) Let's get moving, shall we?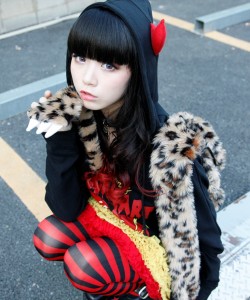 The big J-Pop fashion event this year is "Harajuku Kawaii!! in SF", which will take place at 1:00pm on Saturday, July 27 on the J-POP Main Stage of Japantown's Peace Plaza. "Harajuku Kawaii!! in SF" is a special fashion event that will feature popular Japanese models and live music.
The colorful show, which is produced in conjunction with ASOBISYSTEM, an entertainment company based in Harajuku, Tokyo, will showcase some of the latest hip Japanese fashions from a variety of designers and augments this year's J-POP Summit theme of "Make Kawaii Universal." The dynamic fashion show will feature popular Japanese models who are amongst the top influencers of Japan fashion, including Saki Sato, Ayumi Seto, and YURA (pictured above right). The fashion show will also be complented by live music performances!
"Harajuku Kawaii!! in SF" will also have a pop-up store on the NEW PEOPLE Mezzanine Floor selling exclusive lines of fashion merchandise imported straight from Harajuku. Participating brands include SPINNS, GLADNEWS, Innocent World, and Hellcatpunks, among others. So go ahead Harajuku lovers, get your fill of Harajuku lifestyle needs that weekend!
The popular NEW PEOPLE tenant Baby, The Stars Shine Bright will also host its fashion contest once again this year. If you don't know what I'm talking about, well girrrrl, you're missing out. Seeing how gorgeous lolita fashion and fierceness unfolded last year, I can't wait to see the new crop of contestants this year!
By now, you probably think that the fashion event is closely tied to music this year. Well, you're exactly right, J-Pop music lovers. There will be quite a treat waiting for you at J-Pop Summit Festival 2013. Akabane Vulgars girls are back, and adding more to strong girl group power is LoVendoR (pictured left) who will be performing not only on Saturday, but also on Sunday as part of a Free Union Square Live special concert, at 2 – 4 pm.
She's going to be joined by last year's J-Pop Summit Festival headliner Kylee, human beat-box Daichi, and one of the biggest pop sensation in Japan and throughout Asia, Kyary Pamyu Pamyu.
Yes, she's that cute girl dressed in uh…some cool peacock cape pictured at the very top. She is said to "personify the style and sound of Tokyo's fashion Mecca – Harajuku." Her music video for "PONPONPON," has been played over 50 million times on YouTube (see below — it was cute at first, but it grew increasingly bizarre as it goes along. As bizarre as it is, I remained watching until the end…and then I looked for some more of her music videos). Her first full-album, Pamyu Pamyu Revolution, was released in May 2012. In February 2013, Kyary Pamyu Pamyu began a world tour and recently released her sixth single, "Invader Invader," in May.
The popular Vocaloid Dance Contest is back again this year, this time it's going to happen on both Saturday (for solo competition) and Sunday (for group competition). 8 contestants are going to perform for each days, and as expected the submissions are already closed :) I'd say Florence, last year's winner is going to be tough to beat, so I'm looking forward to see the talents this year.
Or if you're more of a karaoke person, here's your chance to win some sweet prizes from Yama-Sho restaurant. Sing your favorite Japanese song at J-Pop Idol 2013 competition; submissions are still accepted until next week! Hmm, why do I kind of want to apply? Mr. Children's "Tomorrow Never Knows" is stuck in my head since this Thursday morning :)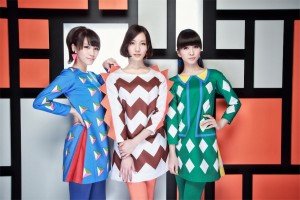 Not in San Francisco because you live in LA?
It's OK, don't cry.
There's a special theatrical concert film of the J-Pop group Perfume in LA at the Regal Cinema LA LIVE, in Los Angeles, CA, on Sunday, July 7th at 1:00pm, just blocks from the 2013 Anime Expo. The upbeat 2½ hour delayed broadcast event will capture the popular all-girl Japanese pop group in action from an upcoming concert that will take place in London on July 5th. If you're interested, you can get your Perfume LA viewing tickets.
Perfume is a very popular all-girl Japanese pop group that formed in Hiroshima in 2001 and features Ayaka Nishiwaki (Aa-CHAN), Yuka Kashino (KASHIYUKA), and Ayano Omoto (NOCCHi). Labeled as "techno pop of the future" for their electronic dance-pop music beat and science fiction-like live viewing (their choreography steps during live concerts are so complicated yet cool and cute in a down-to-earth, subtle way, IMO). Their song, "Polyrhythm," was featured in Disney Pixar's Cars 2.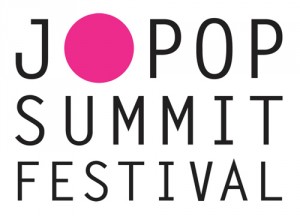 If you love Japanese manga and/or video games, then you probably admire Japanese illustrations. Well, this year J-Pop Summit Festival is pleased to welcome a special Guest of Honor Katsuya Terada, one of Japan's greatest illustrators. Any "Blood: The Last Vampire" fans in the house? On Saturday, he's going to do a live freehand drawing from 4:00pm to 6:00pm on a blank wall in the 1st floor of the Kinokuniya Bookstore, located inside the Kinokuniya Shopping Mall (also on Post Street) in Japantown. What a treat!
Katsuya Terada's special J-POP Summit appearance will also promote his new art book, KATSUYA TERADA 10 TEN – 10 Year Retrospective, published by PIE International. The artist will meet attendees during an autograph session on Saturday, July 27th from 11:30am to 1:30pm, and again on Sunday, July 28th from 2:00pm-4:00pm, at the Kinokuniya Booth that will be stationed on Post St.
Tickets to the autograph session will be available to the first 50 people each day that purchase either his book or a Kinokuniya Gift Card (at least $25.00) from the Kinokuniya Booth during the J-POP Summit Festival. Tickets to the autograph session will be distributed 30 minutes prior to the event at the Kinokuniya Booth each day. Limited to 1 ticket per person.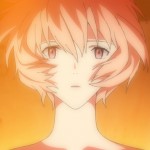 Japan movie lovers, oh man…you're in for a treat! This year, J-Pop Summit Festival presents the first fully-dedicated annual Japanese Film Festival for SF Bay Area, beginning Saturday 7/27 through Sunday 8/4 at NEW PEOPLE Cinema.
During the J-Pop Summit Festival weekend, there are a great deal of anime film premieres, including Mamoru Hosoda's Wolf Children (I watched this already, it's really touching and beautiful), fantasy adventure of Hunter X Hunter: Phantom Rouge (I miss Hisoka), ninja action in Naruto Shippuden The Movie: The Lost Tower, samurai live action movie in Rurouni Kenshin, and the ever popular Evangelion 3.0: You Can (Not) Redo.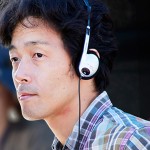 Beyond the weekend, I am particularly excited about "Library Wars" that will premiere on Friday, 8/2 at 7 pm and Saturday 8/3 at 1:10 pm. Director Shinsuke Sato (pictured right) will appear to introduce his movie, a live-action sci-fi adventure adapted from the bestselling novel and anime series originally written by Hiro Arikawa and will engage in an insightful Q&A session with audiences immediately following each theatrical screening.
Another director is also set to appear to do Q&A after screening of her movie. The award-winning Miwa Nishikawa, whose "SWAY" and "Dear Doctor" were screened to great acclaim at numerous international film festivals, wrote and directed "Dreams for Sale" that will be screened on Saturday 7/27. The movie is a richly evocative comedy/drama about a couple that lose everything in a fire and attempt to make a fresh start by swindling others.
Excited? You should be. A complete schedule of films and advance ticket information is available on Japan Film Festival of San Francisco. So what are you waiting for?
The countdown to J-Pop Summit Festival 2013 begins…
Musank
*Disclaimer: All pictures are provided by J-Pop Summit Festival 2013 Media Committee.