I have been a fan of NBC's Fashion Star. I think the premise is brilliant and progressive; not only it gives the featured designers a great dose of exposure, it also builds immediate shopping impulse for the featured retailers.
Tonight on NBC's Fashion Star (Season 2, Episode 8), my favorite Silvia Arguello was shockingly eliminated*. A Milanese fashion designer and Vogue Italia favorite, Silvia has made her mark on this season as the highest seller on the show ($905K record sales for NBC's Fashion Star Season 1 and 2, successfully selling to all three retailers: Macy's, Saks Fifth Avenue, and Express). Here, she discusses her shocking elimination, experience thus far, and positive outlook to launch her prestigious Paris-based clothing line Rosa Clandestino in the US market through the upcoming launch of her global e-commerce store.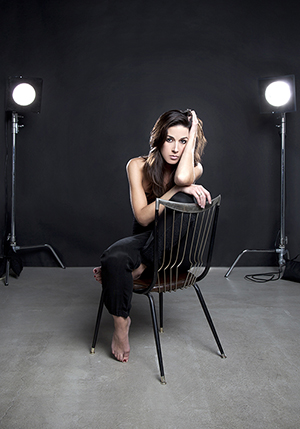 Fafafoom (F): I have to say I'm a huge, huge fan of your work on the show. You ARE a fashion star, and I sincerely thought you're going to win it all. It's unreal that you got eliminated. In your perspective, how did that happen? Did you think you would win it all?
Silvia Arguello (Silvia) : That is very sweet of you, grazie x1000!!! Fate brought me to Fashion Star and fate wanted me to leave just like I did!! As I was walking to the final interview, I remembered a quote by Jack Nicholson's portrayal of Batman's Joker, 'if you gotta go – go with a smile'… Ever since the beginning of this competition I trusted the "One Upstairs" and feel He made sure I left a winner!!! I guess I've learned not to question His decisions! Thinking back, what else could've I ask for as final outcome? I was the first ever contestant to sell every single episode & reached the highest sales to date! America opened the doors to me and now it is time for me to deliver!
F: On episode 7 "Night Out On the Town", you praised Daniel for being a real artist….not following anybody's work or any trends, and that is the quality of a real designer. Does that also reflect how you see yourself as a designer?
Silvia: Totally! I believe staying true to your DNA is the key to being a real designer. Listening to others around you is important but in the end you should follow your gut feeling and stay true to who you are! The competition is really against yourself and you have to be your worst critic.
F: You have worked with Emanuel Ungaro, featured in elite fashion publications such as Vogue Italia (and won its "Who's On Next" competition), WWD, Elle Italia, among others, as well as being Saks Fifth Avenue VP and Fashion Star representative Terron Schaefer's favorite. Your accomplishments are very impressive. How have these experiences helped you to be where you are right now?
Silvia: Each one of these great experiences opened many doors but also meant a lot of responsibility! The important thing is to recognize opportunities and seize them!
Being selected by Vogue Italia as "Who's on Next" in the fashion industry was a significant moment in my career. Vogue Italia is like the "fashion bible" and they highlighted my name and placed a "stamp of approval" on my work! They trusted me and then, it was my turn to deliver!
Talk about seizing opportunities and fate… Saks Fifth Avenue's Executive VP Terron Schaefer commented on the first episode "I first met Silvia in Milan at Italian Vogue Who's on Next competition and I was very impressed then—and now"! Mr. Schaefer bid on almost every single piece I sent down the runway; he was by far the biggest supporter of my work throughout the season! Staying true to my DNA and design aesthetic was probably what got Saks Fifth Avenue's approval and I feel very honored! Now it's on my shoulders for this relationship to grow and last in time!
F: I like the name Rosa Clandestino, that is inspired by your eclectic background. Your website is also very impressive and easy to use. What is your plan for the eCommerce experience of Rosa Clandestino online shop, and who are Rosa Clandestino customers (i.e: target demographic)?
Silvia: I really want the shopping experience at RosaClandestinoshop.com to be exclusive and unique! As a perfectionist, I have worked very hard to make it special: from the couture-tailoring, style and contemporary art within the pieces, to the moment collectors land on the e-shop and receive the special packaging on the doorstep of their home… in the end, Rosa Clandestino is all about the details!!!
More than a 'target demographic', I like to think of my pieces as "wearable art" and my customers as collectors! Rosa Clandestino's woman doesn't need follow trends, is willing to defy the status quo and stays true to her beliefs and personal style. She travels and is in constant evolution, well informed, curious, sophisticated and sensitive to social issues.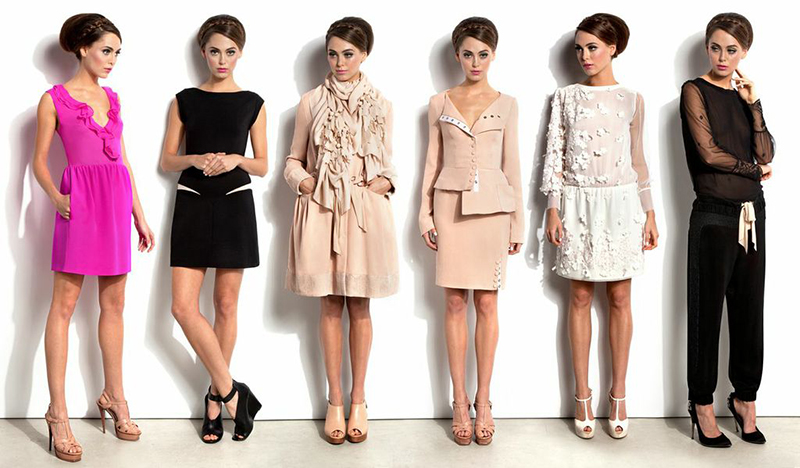 F: Please tell me the inspiration behind Rosa Clandestino Spring 2013 collection "Nomad".
Sylvia: My eclectic background and gypsy-chic lifestyle!!! I was born in the US to exiled parents, a Cuban mother and a Nicaraguan father; raised in Honduras, moved to Paris when I was 20 and lived in Milano since I was 25!
My style reflects the contrast between those far-away and sophisticated places. I come from colorful Latin America and its folklore, people, music, colors and nature influenced my heart and sensibility. I became a designer in Europe ,so my fashion, style and sophistication are a reflection of it.
'HOME IS WHERE MY BAGS ARE' is the phrase that best describes my inspiration behind the "Nomad" collection.
F: What does "success" mean to you? What is your goal as a fashion designer?
Silvia: Success is a relative word! To me it means payback time for sacrifice and hard work, the feeling of accomplishment for reaching a goal. I am perfectionist by nature and very demanding on myself…whenever I face success, I fight against the feeling of "it can be done better"! I guess success then, is every time I'm able to make something better!
Fashion is the means to a way!!! The instrument I chose to accomplish different things in life. As a fashion designer, I want to bring sophistication, femininity and glamour to women's lives. As a human, I want to give others the opportunity to explore their creativity, learn the process and be able to earn a living through nonprofit fashion schools in Latin America.
F: It's one thing to pursue a dream, and it's another thing to be living it, making a business and a living out of it, and enjoying every moment. As tips for aspiring designers out there, what do they need to do to bridge the gap?
Silvia: Learning is a never-ending process! The first thing that comes to my mind is that there is no such thing as a free lunch… you have to stay focused and work hard!
I guess I've learned planning ahead is just as important as being open to last minute change; opportunities may arise, however, you must recognize them and seize them; listening to others around you is important but in the end you should
stay true to who you are!
If you want to stand out and succeed, you have to have initiative, always exceed the expectations and be willing to sacrifice! I love Coco Chanel's phrase: "in order to be irreplaceable, one must always be different"!!!
*At the time of publication, I haven't watched the episode yet…I don't have TV; I will watch it on Hulu.com :) So it's quite a shock when Pointe Group reached out to me early this week about featuring her on fafafoom. Silvia answered my questions via email, and reading her answers bring me happiness. She's very positive, driven, and crazy talented. She WILL go far and I have no doubt that her Rosa Clandestino Shop will be a success.
If I said I love her on Fashion Star, I sincerely love her much more now! Go Silvia, I wish you all the best and I'm looking forward to the opening of RosaClandestinoshop.com in May!! (Sorry, her energy and use of "!!" are contagious.)
Until next time,
Musank