"Shall we turn back?"
My friend asked as we were minutes away from reaching the West entrance via CA 140-E. There was a slight detour traffic ahead of us, thanks to the collapsing road caused by serious rockfall several years ago. But it wasn't the detour that concerned us; it was the hazy, thick, yellowish fog-like smoke covering the mountain tops ahead of us. Apparently the encouraging news of 30% containment of Rim Fire on Friday, August 30 was not enough. But the group plowed through that Saturday, we were getting weary after 4 hours of driving. This Yosemite Labor Day Weekend 2013 was quickly planned and highly anticipated, and a little bit of smoke only added to the overall excitement.
That Saturday, unlike my two previous visits to Yosemite, there was barely any traffic once we reached the entrance. Only 4 – 5 cars beyond us, and they moved pretty quickly.
"Welcome to Yosemite!" The Park Ranger greeted us. He was wearing a mask, and flicks of grey ashes were flying away nonchalantly around the gate post.
After we paid our entrance fee, he handed us a map and happily informed us that the fire that focused more on Hetch Hetchy area was now 35% contained. Woohoo!
Late afternoon, we stopped by the Tunnel View vista point before resting at our rented cabin. What greeted us was Yosemite like I've never seen before. The sun was red, almost swallowed by those trees up in the mountains at our back, and the valley view was just so eerie and gorgeous at the same time. The smoky smell was rather thick in the air, and the lightweight grey ashes pretended they were regular dust, floating away. This photo below was straight from Chris' camera, no editing involved whatsoever.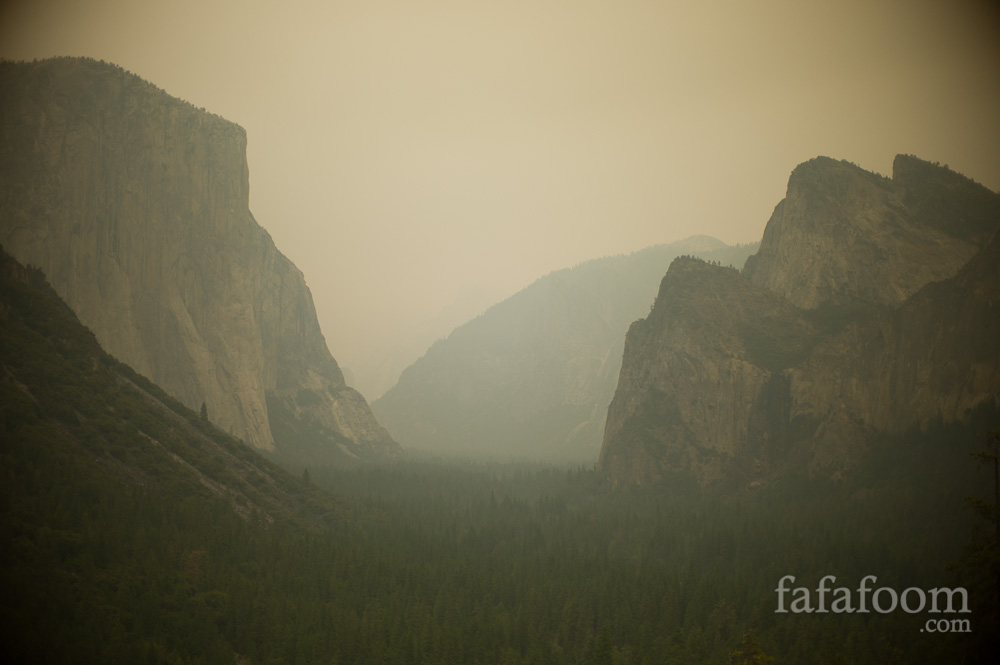 Late at night, we heard the rain. It was rather quick, but it was rain indeed. The next day, the blue sky showed up. It was really cloudy and bright, blessing us the perfect weather to hike (and take pictures). We stopped by again at Tunnel View and take a picture that Sunday. What a difference (see below; again, no editing). I later found out that at that time, the fire was 45% contained.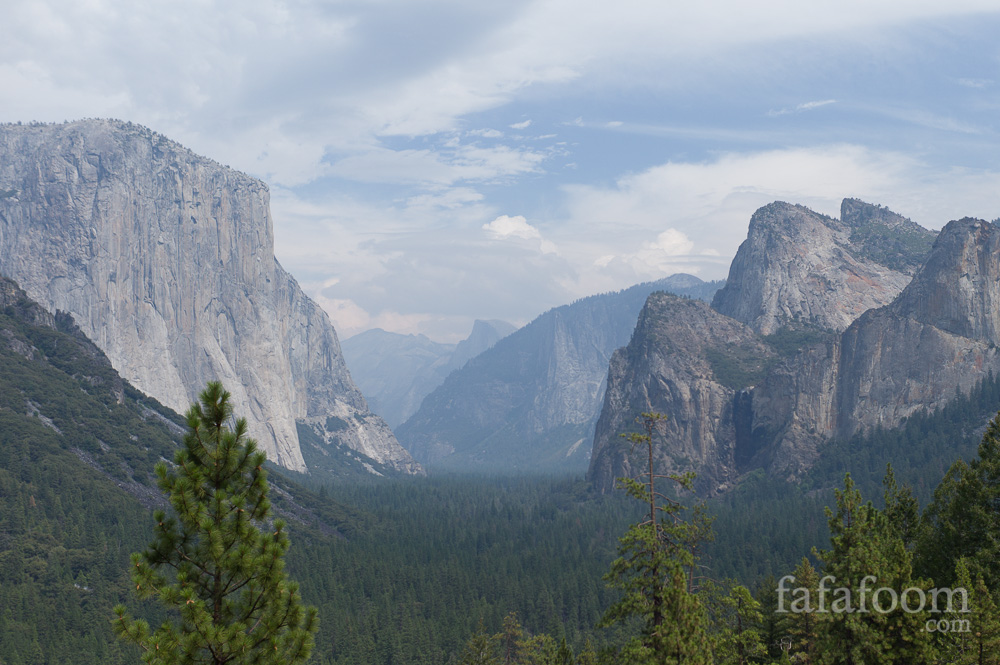 On Monday, it was our time to enjoy one last bit of Yosemite before going home. Stopping by at Glacier Point proved to be just perfect. The valley was clearly visible from one end to another; the shades of light and dark sculpting the very painting we called scenery. It was Yosemite, majestic and noble. This time, the fire was 60% contained. (For the last time: no editing.)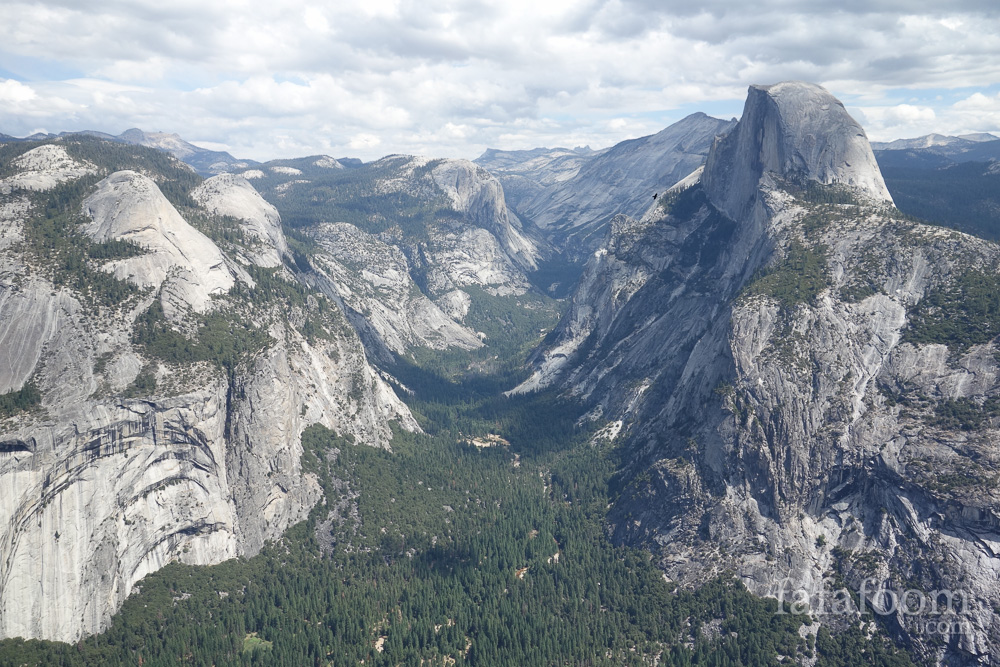 The group had a blast going to Yosemite on Labor Day Weekend 2013. Three different weathers on three different days, very very light traffic, and gorgeous late August / early September Yosemite landscape. The leaves were just starting to turn yellow, the lakes were dry, and the waterfalls were already scarce. Yet in its basic form, stripped down from luxurious waterfall rush and covered up in smoke, Yosemite National Park remained a sight to behold.
If you've never been to Yosemite, you should. Us? We will come back again.
Thank you for reading,
Musank