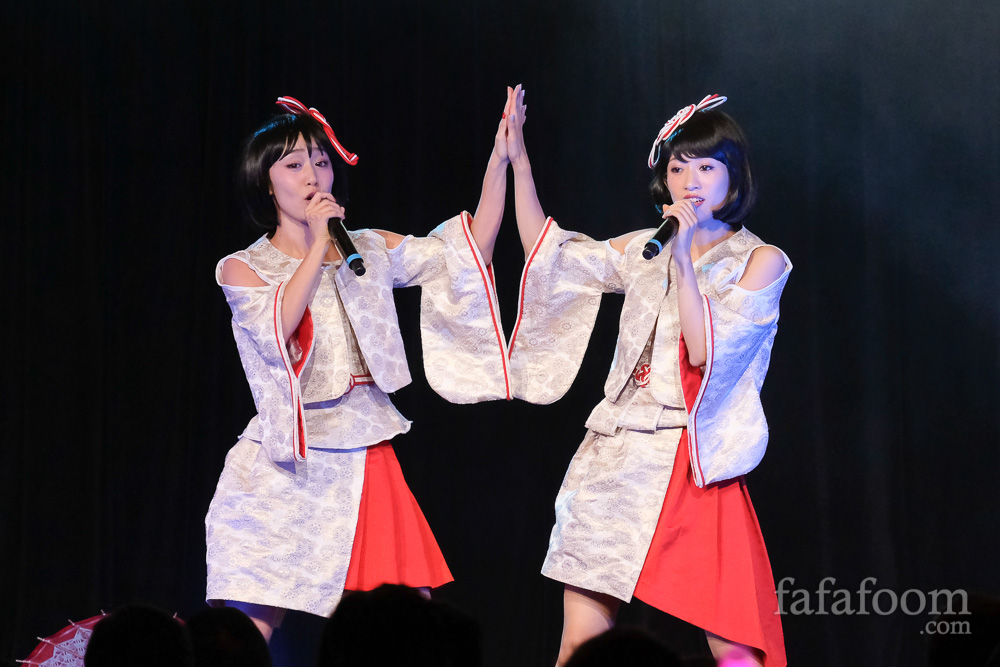 Beloved J-Pop kimocos duo Yanakiku was back for their 4th J-Pop Summit Festival appearance in San Francisco, and we couldn't pass up the opportunity to interview them again before watching their mini-concert. Yana and Kiku looked and sounded better than ever, and we cannot wait to see them back next year!
DIY Projects
From my sewing table: upcycling, refashioning, custom garment making.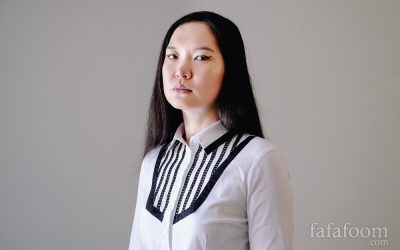 Time to catch up with another long overdue DIY project! I had lots of fun upcycling this white shirt with lace ribbons on the bib area. The result is a more refined, yet still minimalist shirt. I LOVE IT! Photos by Mira Musank and Christian Hadidjaja.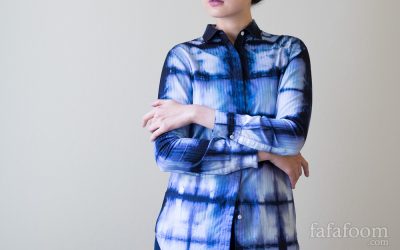 Summer DIY project: giving an old white shirt a new life via DIY shibori dyeing project. This time, I used itajime style (square accordion folding technique), and I learned some things I'd like to share! Photos by Mira Musank and Christian Hadidjaja.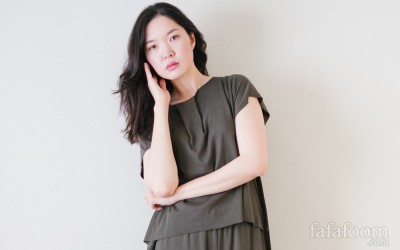 My first attempt at DIY Leisure Wear involves a dark green high-low rectangle top with box pleat details with matching elastic waist pants, plus a pair of furry slippers. This DIY project marked my first time making pants! Photos by Christian Hadidjaja.
Style Notes
From my closet: a collection of evolving personal styles.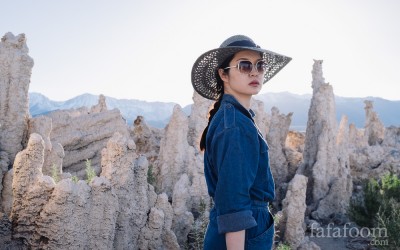 Before our Death Valley National Park adventure began, we made a brief stop at Mono Lake during sunset. The majestic view of South Tufa grove was mesmerizing. Photos by Christian Hadidjaja.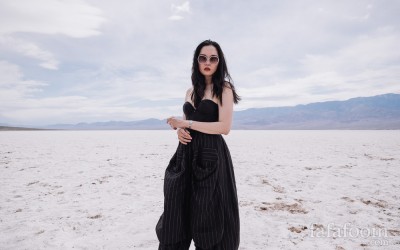 Before we did that Mesquite Sand Dunes photoshoot session, we did one at Badwater Basin the day before. This is the story. Photos by Christian Hadidjaja.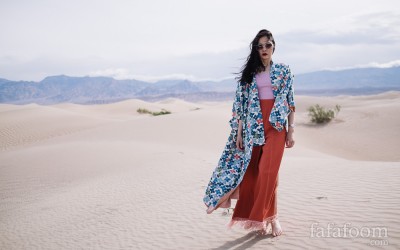 Chris and I went on a road trip and did several photoshoot sessions at Death Valley National Park! This one done at Mesquite Sand Dunes was my favorite. Photos by Christian Hadidjaja.
About Fafafoom
Hi there! This is a fashion and style blog of Mira Musank, a Japanese RPGamer addict who gets lovingly distracted with fashion, beautiful San Francisco Bay Area, and DIY fashion projects while secretly plotting her next travel getaway plan. Read more here.