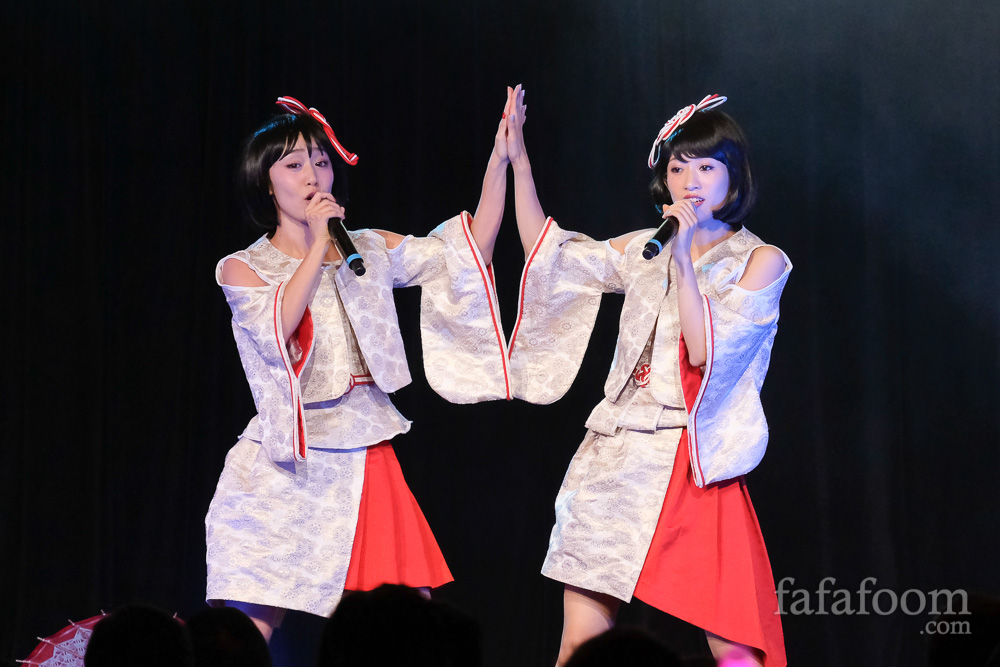 Beloved J-Pop kimocos duo Yanakiku was back for their 4th J-Pop Summit Festival appearance in San Francisco, and we couldn't pass up the opportunity to interview them again before watching their mini-concert. Yana and Kiku looked and sounded better than ever, and we cannot wait to see them back next year!
DIY Projects
From my sewing table: upcycling, refashioning, custom garment making.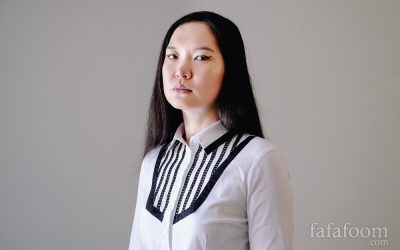 Time to catch up with another long overdue DIY project! I had lots of fun upcycling this white shirt with lace ribbons on the bib area. The result is a more refined, yet still minimalist shirt. I LOVE IT! Photos by Mira Musank and Christian Hadidjaja.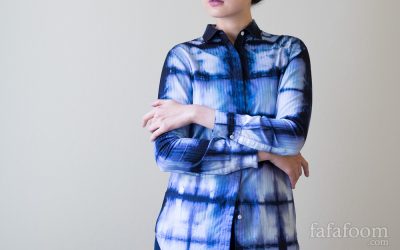 Summer DIY project: giving an old white shirt a new life via DIY shibori dyeing project. This time, I used itajime style (square accordion folding technique), and I learned some things I'd like to share! Photos by Mira Musank and Christian Hadidjaja.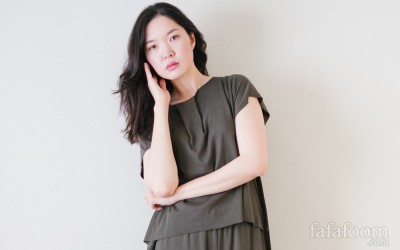 My first attempt at DIY Leisure Wear involves a dark green high-low rectangle top with box pleat details with matching elastic waist pants, plus a pair of furry slippers. This DIY project marked my first time making pants! Photos by Christian Hadidjaja.
Style Notes
From my closet: a collection of evolving personal styles.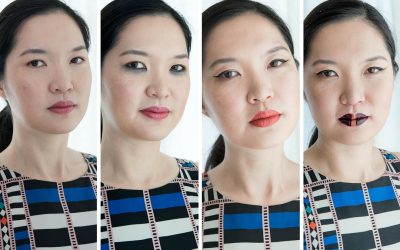 Trying out 4 makeup trends first spotted on recent Fashion Week runway shows by Style Wylde. They are perfect for day to night makeup transitions! Images: Cynthia Anderson for Fafafoom (unless otherwise stated).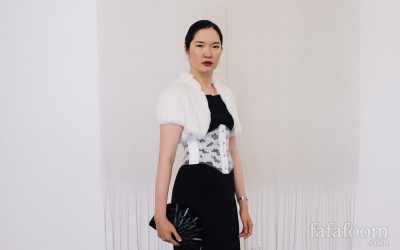 I finally got to wear my Evgenia Lingerie corset to a fashion show! La Petite Robe di Chiara Boni black gown and Jocelyn Outerwear shrug provided the perfect canvas. I felt so glamorous that night. Photos by Christian Hadidjaja.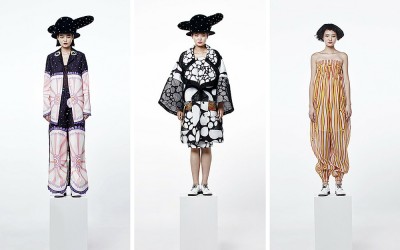 I cannot help but feeling happy after seeing Laurence and Chico Spring/Summer 2015 lookbook. The design duo debuted this 'aQuarium' collection during NYFW earlier this month. Photos: Courtesy of Totem Fashion.
About Fafafoom
Hi there! This is a fashion and style blog of Mira Musank, a Japanese RPGamer addict who gets lovingly distracted with fashion, beautiful San Francisco Bay Area, and DIY fashion projects while secretly plotting her next travel getaway plan. Read more here.