Hello, thank you for stopping by! I am Mira Musank, a product manager by day and a blogger by night. Fafafoom is a fashion and style blog, where I share my wide range of "serious hobbies." From covering runways, doing DIY projects, interviewing designers, featuring books, experiencing San Francisco Bay Area, and traveling, I'd love to share them with you all.
I did not grow up obsessing over fashion. Quite the contrary, I was raised in a pretty conservative family. My interest in fashion only bloomed after high school and moving to SF Bay Area was the catalyst for it to grow stronger. The ever-changing local fashion landscape fascinates me, and I became deeply appreciative of how beautiful garments or accessories are made. Over time, I became immersed in fashion happenings from all around the world and became addicted to do DIY fashion projects. I also try my best to travel every once in a while to experience new things and enjoy life more.
As I blog more, I'd want Fafafoom to reflect my creative values:
Experience serious fun: Be it my creative outlets or gaming habits, I'm quite serious in doing the best I can. Starting something new means not quitting halfway or doing it half-heartedly. Only then will the experience be worth it, and the lessons learned be tremendously rewarding.
Broaden horizon: I believe wanting to continuously learn and not taking things for granted are amongst most important mindsets an individual needs to have. I want to get better everyday; learn new things and be vulnerable to take on new challenges. I can appreciate things more when I know more, and I know more when I do more. So I write, reach out, create, refashion, refine, and share.
Reduce waste: My DIY projects are the best examples for this. I like to refashion clothes I own, buy fabric remnants and create new clothes, and grab materials destined for landfill and create some things worth giving. There's always too many ideas and too little time, but I love creating new things in sustainable way.
Empower and encourage others: I'm sure there are people thinking they cannot do things they want to do. I used to think like that too, especially when I just started blogging or started my very first sewing project. But I'm here to encourage you that anything is possible, and you can get there with your own pace and abilities as long as you're determined.
Be Inspired and Inspire People : I get really inspired doing everything I share on this blog. I get to learn to write better articles, edit pictures, tweak blog designs, meet and connect with awesome new people, and learn so much about sewing. It's been a super fun and exciting experience that keeps giving. So I hope that I get to inspire you, too!
Fafafoom Team
This blog is currently run by the two of us: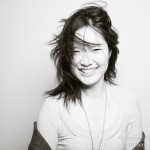 Mira
The writer, photo editor, as well as DIY Projects designer, sewer and documenter. Loves playing Japanese RPGs on PlayStation and traveling to new destinations all over the world.
Contact: musank@fafafoom.com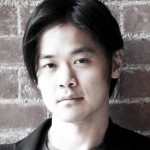 A kind reminder: All the pictures featured here are protected under Creative Commons license. They can only be used with prior consent from us and have to be linked back to fafafoom.com. Commercial use of any material is forbidden. If you'd like to use our pictures, please email us.