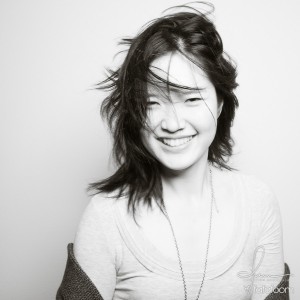 Hi, welcome to Mira Musank's blog, fafafoom!
I am here to share fashionable and inspiring finds about our local adventures in San Francisco Bay Area, ranging from emerging designer fashion show reviews to personalized fashion, design, and photography DIY projects (and then some).
I appreciate solid product designs, be it women's apparel and accessories, home decor, or architecture. However, I gravitate most easily towards fashion, so you will find such posts the most here. I do feel the need to credit this Academy of Art University 2007 Graduate Fashion Show blog post as the "ground zero" of fafafoom beginning. It's because of this fashion talent discovery that I am very excited to share local styles that are beautiful, eco-conscious, and innovative. Go San Francisco Bay Area!
One important note: All the pictures featured here are photographed by Christian Hadidjaja for fafafoom.com (otherwise noted), and protected under Creative Commons license. If you'd like to use our pictures, please ask us first.
If this is your first time here, you may want to read more to see the highlights of fafafoom's most popular categories. Thank you for visiting fafafoom.com, we hope you enjoy our posts and go on your day feeling inspired!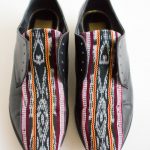 It's hard not to get inspired when browsing the latest fashion week coverages, shopping, or observing people's street style, viewing tons of DIY projects out there. Whether you're skilled with a sewing machine or not, there are plenty of DIY projects for everyone. My oxford fabric shoes (pictured left) has received the most compliments whenever I wear them. Morever, my sleeveless blazer, tulle puff hair accessory, and glitter shoes are also hits amongst my friends.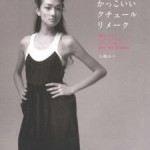 The books from these two Japanese ladies have inspired my entire venture to DIY Projects territory, especially clothing. I have completed at least five projects from Koko Yamase's Kakkoii Couture Remake book and at least two projects from Tomoko Nakamichi's Pattern Magic series.
Now, if only I have a lot more vacation days...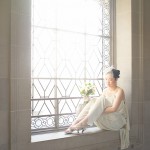 Goofing around is fun, having a talented photographer as a husband (Chris) is even more incredible. Magazine editorials often make me want to dress up and have fun while Chris experimented with his camera. But lately, we have gone to the more casual route. Not so much preparation but still exciting. One of them, interestingly enough, was our city hall wedding.
Let me know if you want to do a photoshoot project with us!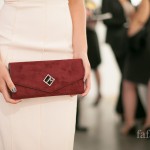 Living in San Francisco Bay Area comes with high chance of encountering brilliant entrepreneurs, people who confidently lead the way and bravely follow their passion. Featuring Jill Milan brand (pictured left), SNOBSWAP, Handbago.com, and events such as Ahead of the Fashion have been amazing.
Please contact me if you are a fashion start-up based on SF Bay Area; I'd love to feature you!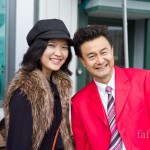 There are many posts in this category, and included in it are inspiring people who I deeply admire and I am very honored to feature them on fafafoom. Some of them work behind-the-scene in fashion industry, such as Ava Byrd of ByrdSong Production, some are inspiring Japanese actors such as Rome Kanda (pictured left with me). Just talking to these muses rejuvenate my spirit and bring me up whenever I'm down, so thank you muses, for you are wonderful.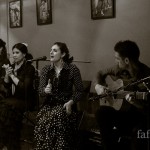 Sometimes I have the persistent urge to share stories, but they don't fit into any of the aforementioned categories. Some of them are my personal thoughts, the latest being my one-and-only encounter with Endeavour and MUJI event. But I have always love the art of dance and dancers, so when Lalola closed its doors for good, the monthly flamenco performances folded as well and it broke my heart. In a separate story, I certainly need to update the Travel section.
Contact Us
Ah, you reach the end of the page! I hope you get a taste of what fafafoom is all about and will explore the site more. You can reach me at musank@fafafoom.com or fill out the contact form below for comments, suggestions, or just say hi!
Thank you once again, I hope you get fashionably inspired today,
Musank