Welcome to Fafafoom
We hope you're feeling fashionably inspired today!
Hello, thank you for stopping by! I am Mira Musank, a product manager by day and a blogger by night. Fafafoom is a fashion and style blog, where I share my wide range of "serious hobbies." From covering runways, doing DIY projects, interviewing designers, featuring books, experiencing San Francisco Bay Area, and traveling, I'd love to share them with you all.
I did not grow up obsessing over fashion. Quite the contrary, I was raised in a pretty conservative family. My interest in fashion only bloomed after high school and moving to SF Bay Area was the catalyst for it to grow stronger. The ever-changing local fashion landscape fascinates me, and I became deeply appreciative of how beautiful garments or accessories are made. Over time, I became immersed in fashion happenings from all around the world and became addicted to do DIY fashion projects. I also try my best to travel every once in a while to experience new things and enjoy life more.
As I blog more, I'd want Fafafoom to reflect my creative values:
Experience serious fun: Be it my creative outlets or gaming habits, I'm quite serious in doing the best I can. Starting something new means not quitting halfway or doing it half-heartedly. Only then will the experience be worth it, and the lessons learned be tremendously rewarding.
Broaden horizon: I believe wanting to continuously learn and not taking things for granted are amongst most important mindsets an individual needs to have. I want to get better everyday; learn new things and be vulnerable to take on new challenges. I can appreciate things more when I know more, and I know more when I do more. So I write, reach out, create, refashion, refine, and share.
Reduce waste: My DIY projects are the best examples for this. I like to refashion clothes I own, buy fabric remnants and create new clothes, and grab materials destined for landfill and create some things worth giving. There's always too many ideas and too little time, but I love creating new things in sustainable way.
Empower and encourage others: I'm sure there are people thinking they cannot do things they want to do. I used to think like that too, especially when I just started blogging or started my very first sewing project. But I'm here to encourage you that anything is possible, and you can get there with your own pace and abilities as long as you're determined.
Be Inspired and Inspire People : I get really inspired doing everything I share on this blog. I get to learn to write better articles, edit pictures, tweak blog designs, meet and connect with awesome new people, and learn so much about sewing. It's been a super fun and exciting experience that keeps giving. So I hope that I get to inspire you, too!
Fafafoom Team
This blog is currently run by the two of us: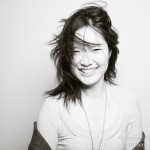 Mira
The writer, photo editor, as well as DIY Projects designer, sewer and documenter. Loves playing Japanese RPGs on PlayStation and traveling to new destinations all over the world.
Contact: musank@fafafoom.com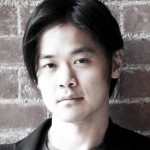 A kind reminder: All the pictures featured here are protected under Creative Commons license. They can only be used with prior consent from us and have to be linked back to fafafoom.com. Commercial use of any material is forbidden. If you'd like to use our pictures, please email us.
Getting Started
If this is your first time here, below are the most popular Fafafoom posts to get you started. You can also use the navigation bar above to browse more categories.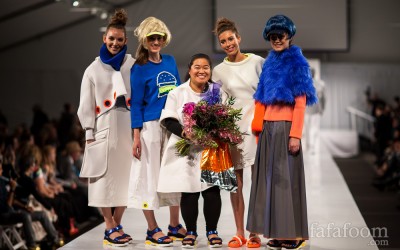 Emphasizing the many hours of hard work each students poured into making their senior collection, California College of the Arts 2015 Fashion Show featured 13 emerging fashion talents. Photos by Christian Hadidjaja.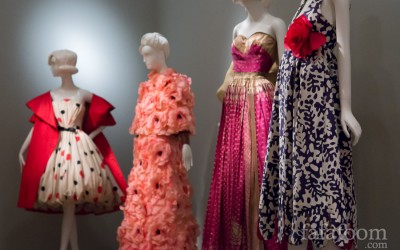 The highly anticipated "High Style: The Brooklyn Museum Costume Collection" at San Francisco's Legion of Honor displays masterpieces from fashion greats. From Jeanne Lanvin, Madeleine Vionnet, Elsa Schiaparelli, Yves Saint Laurent for Dior, Coco Chanel, to Charles James, it's a must-go exhibition for fashion lovers. Exhibition runs until July 19, 2015.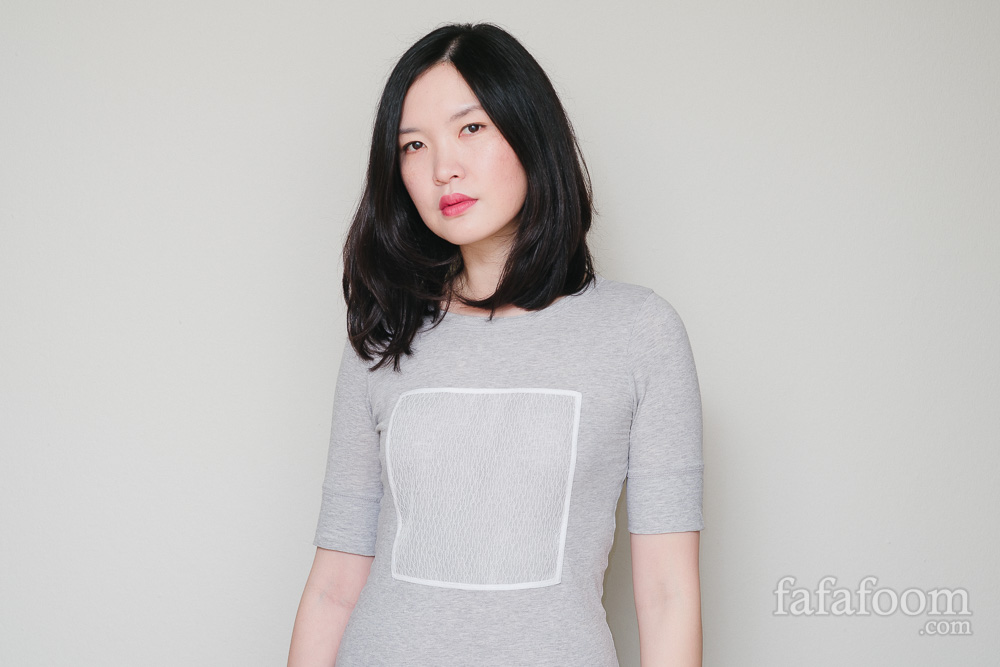 A refashioning project that's long overdue. It's good to see DIY Square on a Tee alive and rocking! It's a simple use of a pretty fabric sample I got from Fabmo.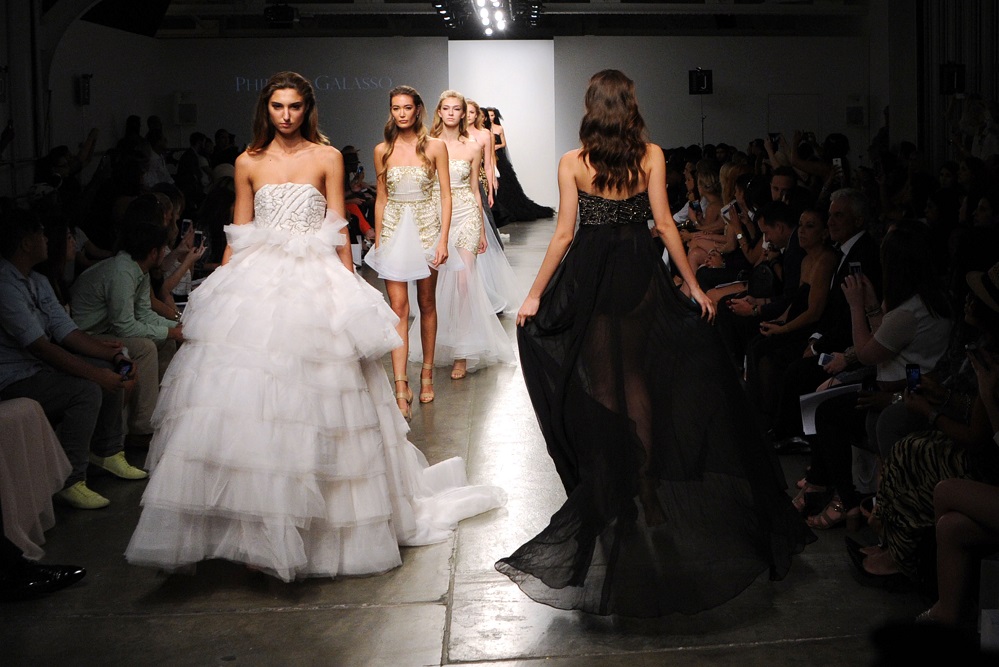 Fashion Palette brought emerging Australian designers Steven Khalil, Amy Taylor Collection, Belluccio, Galanni, Philippa Galasso, Steph Audino, Leah Da Gloria, Betty Tran to showcase their Evening/Bridal Spring/Summer 2015 collections during NYFW on September 7, 2014.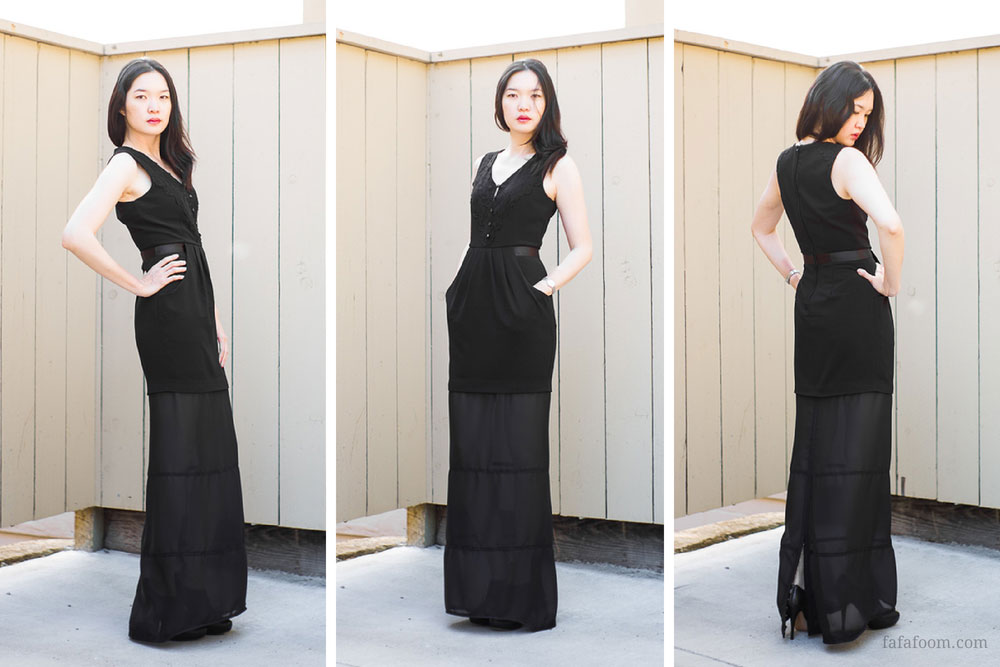 Fixing a cute little black dress that's borderline too short with a DIY dress extension made out of black georgette fabric and attached with hook and eye loop cotton tape.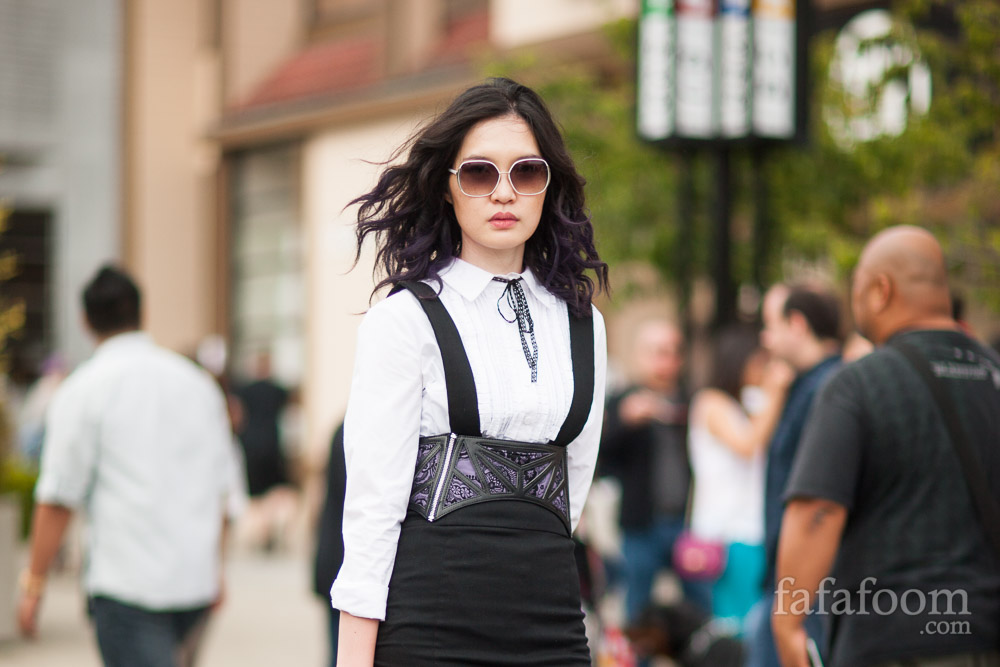 Refashioning a cage-like wide belt into a DIY waist corset belt, complete with tied-up detail and interchangeable fabric options. My go-to fashion statement for J-Pop Summit Festival 2014.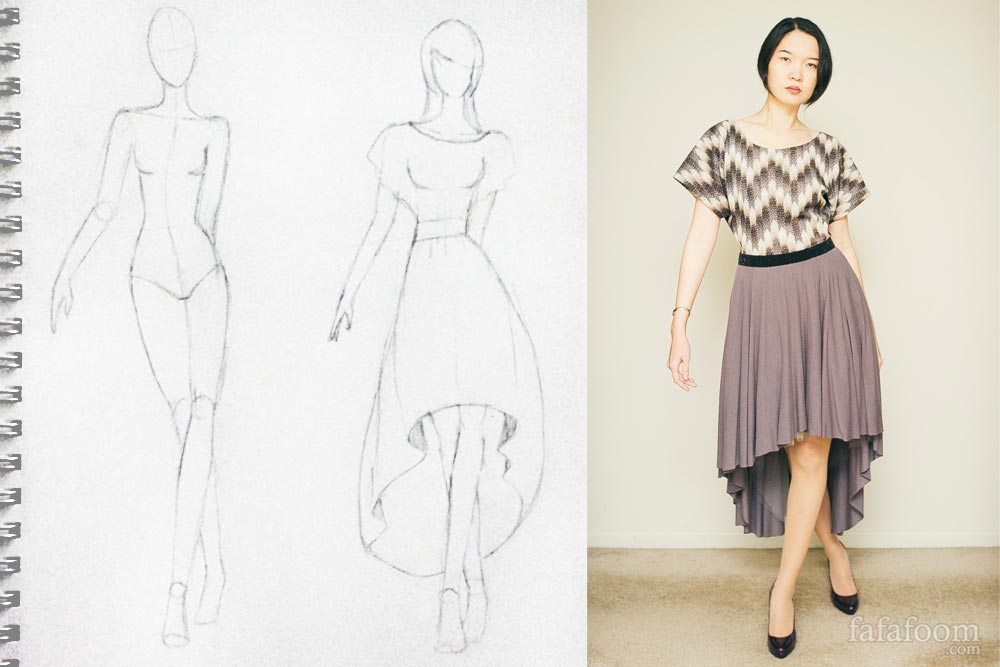 My first DIY dress ever! It was a rather impulsive decision, and the execution was muddled with detours. It took me 20 hours from sketching to finished garment, but the end result (and learning experience) was SUPER worth it!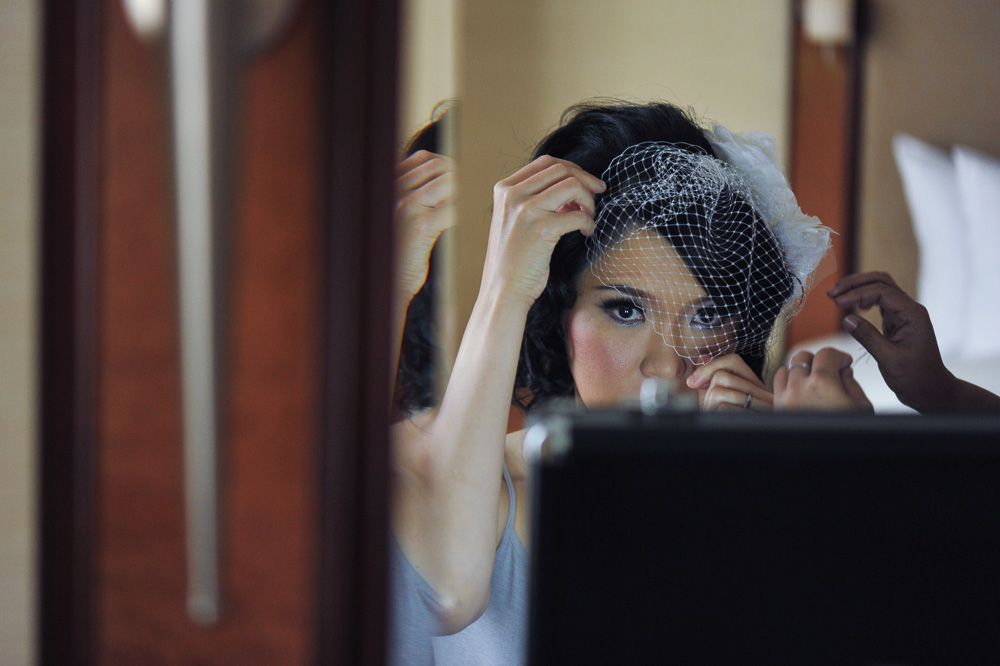 For my second wedding celebration to the same man, my beloved Chris, I want to add a personal touch to my bridal attire. I decided to make this DIY birdcage veil with flowers, which turns out to be a fun DIY project that gives the perfect finishing touch to my wedding outfit.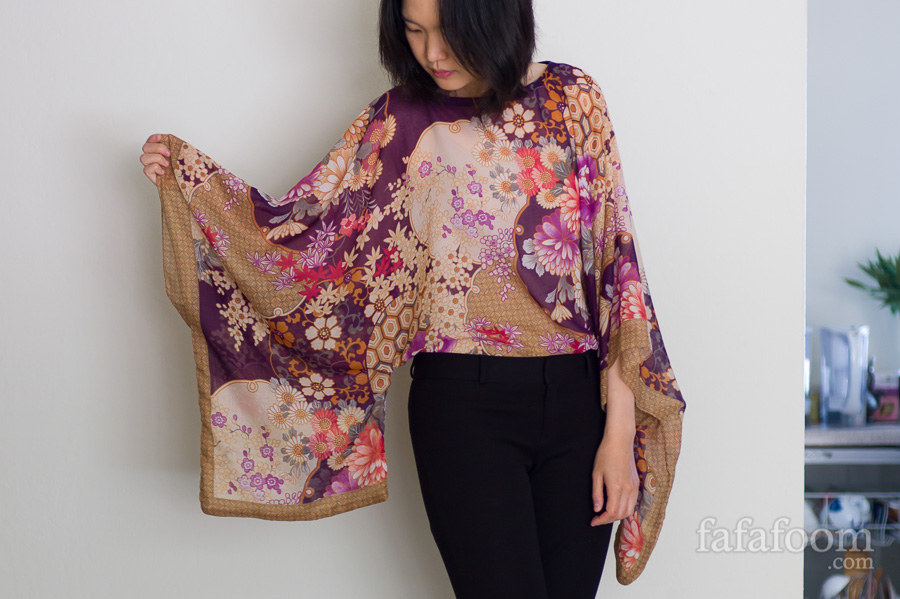 This is perhaps the tipping point for my love of DIY projects. Making simple kaftan scarf top with kimono sleeves from an old H&M scarf was such a fun experience. I couldn't believe I almost throw this barely-used scarf away; it has such a pretty flower print and colors!
And with that, I'd like to say thank you for visiting Fafafoom! Enjoy your time here and have a great day.
Take care,
Musank